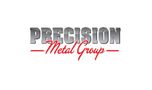 Job Location: Sydney Parramatta & Western Suburbs
Employer: Precision Metal Group Aust Pty Ltd
Full time
ABOUT PRECISION METAL GROUP
Based at Wetherill Park, Precision Metal Group (PMG) is a growing organization that has been pre-qualified for the Defence Land 400 Project, following successful achievement of significant certifications: IIW certification under the ISO 3834-2, the certification of AS 5131 CC3, DIN 2303 and EN 15085 making us currently the only company in Australia with this complete combination of certifications.  Our clients range from Government and private covering sectors in Defence, Infrastructure, Oil & Gas, Maritime, Manufacturing and Construction to name a few. We are committed to the continuous improvement of our operations and the products & services provided by our company through innovation and collaboration with strong emphasis on technical excellence.
ABOUT THE ROLE
As a Welder, you will be working both in the field and in the workshop, to cut, shape, join and repair metal components of iron and steel structures, boilers, pressure vessels and pipes using the appropriate welding process or technique.
You can anticipate some of your day-to-day tasks to include, however are not limited to the following:
Examine plans, blueprints, drawings and specifications to determine job requirements then choose which welding method/s to utilise.
Select, clean and prepare metal and metal surfaces to undergo cutting, gouging, filling, grinding, welding or bevelling.
Operate manual or semi-automatic welding equipment to fuse metal using gas shielded metal arc.
Cut marked-out metal sections and shapes using hand tools, flame cutting torches and metal cutting machines.
Align parts to be joined using hand tools and measuring instruments.
Join metal sections using various welding techniques, bolting and riveting.
Inspect welds for width of bead, penetration and precision.
Finish products by cleaning, polishing, filing and bathing in acidic solutions.
Clean and smoothen welds by filing, chiselling and grinding.
Detect faulty operation of equipment and/or defective materials or products and notify supervisors.
Maintain a clean and organised work area.
ABOUT YOU
PMG seeks applicants who are passionate to work on diverse range of designs, taking on new and landmark projects and develop to their full potential, alongside owners of the business.
To be successful in this position you will require the following skills/experience.
Trade qualifications in Welding, preferably with Pressure Welding (AS1796) ticket
5 years post trade experience preferred. Experience with Mild steel, Stainless and Aluminium, Mobile Plant, Industrial Machinery, welding, oxy cutting, assembly and of mechanical components, pipe work and valve fitting will be highly regarded.
White Card
Confined Space ticket
Good fault-finding & problem-solving skills.
Able to work in a team environment.
Strong focus on safety in the workplace
Hard working and positive attitude
Current valid Driver's licence & own reliable transport
The preferred candidate will be required to undergo a pre-employment medical, including drug & alcohol test and may be required to complete background checks including pre-employment verification and national police checks.
If this role sounds right for you and you are motivated and have a drive to succeed, then we would be most keen to receive your application.  Apply NOW and send your current resume asap.