VIC – Christmas Casuals Chadstone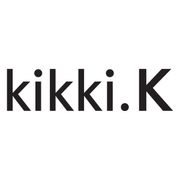 Job Location: Melbourne Bayside & South Eastern Suburbs
Employer: kikki K
Casual/Vacation
We'd love you to join our kikki.K team this Christmas!
WE'RE BACK!
With the exciting news that we have joined the Brandbank Group, kikki.K has found a new home alongside Seed Heritage, French Connection, allkinds and Commonry. Our dream continues stronger than ever, to inspire and empower people all over the world, in small ways and big, to live their best life every day.
Come be part of it! We've never been more excited about our future.
A kikki.K Christmas is truly something special, and we're seeking Christmas Casuals in Chadstone to join our retail team at the most exciting time of the year.
Our beautiful stores will be filled with the festive spirit, so we're looking for passionate stationery-lovers to help us continue to provide the World Class Guest Experience kikki.K is known for. Here's a sneak peek of how we'll be celebrating all the little things this year, and the sentiment that will guide our Guest's kikki.K 2021 Christmas experience.
Have you ever wondered what Christmas would be like without the little things?
This Christmas – stop, savour, embrace and appreciate the little moments that make your Christmas so special.
At kikki.K, we're here to inspire and help you make these little moments even more wonderful, your Christmas even more special, and ensure all the little things go a long way into the hearts and lives of your loved ones with meaningful gifts from kikki.K.
This Christmas, we're not settling for just "Merry Everything".
Merry Every Little Thing.
As a kikki.K Christmas Casual you will be:
Passionate about stationery
Excited by the idea of inspiring & helping guests with their Christmas gifting needs.
Friendly, confident and love working with an amazing & fun team
Energetic and enjoy working in a busy retail environment
Motivated by the prospect of working together as a team to achieve daily goals
Digitally savvy, loving how technology enhances our guest's experience
Available each week from 22nd November to 9th January, no time off permitted sorry
Available to work 3 plus shifts each week of December
Available to work late nights, up to midnight in some stores
Available to work Saturday and Sundays
Your Christmas dreams start here – Apply now!
COVID-19 Candidate Update:
At kikki.K, we are committed to providing a safe environment for our Team Members, Guests, and the community. We have implemented range of health and safety measures in line with government COVID-19 guidelines.
This includes our recruitment processes and, depending on your location, you may be asked to participate in an online or phone interview. Any in person interview will adhere strictly to covid safety guidelines.
In line with Public Health Orders, we may require Team Members and Guests to be fully vaccinated. Exemptions will be considered according to legislation.
Due to the number of applicants we receive, we are unable to take phone or email enquiries regarding this role.