Underground Chargeup Operator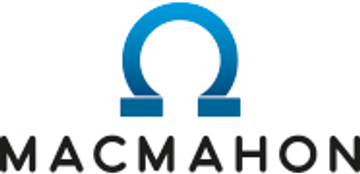 Job Location: Kalgoorlie, Goldfields & Esperance
Employer: Macmahon
Full time
Macmahon is a leading Australian company delivering an end-to-end service to clients throughout Australia and Southeast Asia.  Providing a comprehensive range of civil work, surface mining, underground mining and engineering services to the resources sector, Macmahon offers great opportunities for a diverse and exciting career in mining.
Due to our ongoing growth, Macmahon is currently seeking enthusiastic and experienced people to join the team at the King of the Hills (KOTH) mine located in the Eastern Goldfields of Western Australia, 28km north of Leonora. Macmahon has secured a five-year Surface and Underground mining contract with RED 5 Ltd. The mine anticipates annual production above 200kozpa. KOTH is Australia's next major Gold Mine, which will feature state-of-the-art technology, 85% new plant and brand-new camp facilities.
Macmahon is committed to attracting high potential employees and believe that our people define our competitive edge in the marketplace, driving our growth.
We are currently seeking for an experienced Underground Chargeup Operator on a 2:2 roster to the Project with responsibilities not limited to:
Collect the correct amount of explosives and detonators from the magazine for the heading to be charged
Load and transport the charge up vehicle to the work area
Make the work area safe for charging through scaling if necessary
Clean blast holes of sludge and water where appropriate
Make up primers and prime heading
Charge drill holes with selected explosives
Hook detonators into det cord and connect to firing line
Arrange for firing of heading adhering to site firing procedures
To be successful you will have the following skills and experience
Extensive experience as Underground Charge up Operator
Sound planning and organisational skills
Ability to work independently as well as a part of the team
Physically fit for the demands of the role
This is an exciting opportunity to be part of an enthusiastic, dynamic, approachable and friendly team with future prospects within a well-reputed organisation.
Macmahon offers our people the ability to work in diverse roles in different locations and realise new opportunities within the Company over time. We are focused on ensuring our people can be involved in the future of the business and look for new opportunities for people to grow and develop. Macmahon is an equal opportunity employer and strongly encourages qualified women and Aboriginal and Torres Strait Islanders to apply.