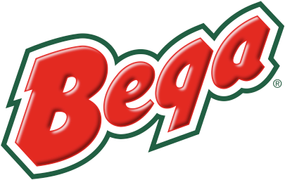 Job Location: Launceston & North East
Employer: Bega Cheese Limited
attractive package + bonus + benefits
Bega Cheese Group is home to many trusted and wholesome food brands that are enjoyed in Australia and all around the world. Our growth story of becoming a successful ASX listed company with a turnover in excess of $3 billion and over 4000 employees, is made possible by our values and outward-looking perspective.
With a strong regional focus and dedication to community, we are proud of our heritage and will continue to build great opportunities to allow people to develop and thrive.
If you are curious & creative, invested in not only your own success but also the growth of others, and believe in building the Great Australian Food Company, then you might be the one for us!
About the Role
We have an exciting opportunity for a Territory Manager for Launceston Tasmania as a key role in our newly created Sales Team. You'll be working alongside some of the best and brightest, where you will service our customer base across Independent Grocery, Petrol & Convenience and Local Trade accounts, delivering best in class availability of our product range and seamless delivery of our exciting new product launches to market.
As a key member of our Sales team, you will manage and grow sales through the distribution and product visibility of the Bega Dairy & Drinks portfolio including iconic brands like Dare Iced Coffee, Big M, Farmers Union, Yoplait, The Juice Brothers, Daily Juice Co., Pura Milk, Vitasoy, and more.
Responsibilities
Driving increased availability, distribution, and continued growth of Bega Dairy & Drinks products
Drive fridge utilisation, and location management in a competitive market
Identify and secure new business opportunities
Foster lasting relationships with customers ensuring mutual success through maximising sales
Contribute to the sales team's continued growth and development
About you
Previous experience in a sales environment using structured sales methodologies and value creation
Strong sales and negotiation skills to deliver sustainable and profitable growth
Commercial acumen with understanding of market and industry dynamics and pricing strategies
Excellent stakeholder engagement skills with both internal cross functional teams and external customers
Have a curious mind to try new strategies and challenge current thinking to develop new opportunities
What you can Expect when you work at Bega
We look for potential, not only performance. To be successful you will be open about your strengths and weaknesses and prepared to challenge yourself. We value diversity of thinking, experiences and perspectives and listening. Bega people support each other to achieve together.
Why Bega?
Be part of a supportive and talented team
Loads of career development and opportunities
Be part of an excellent culture that holds true to company values
Work for an employer that gives back to the communities and charities we partner with
Amazing employee benefits such as Health Insurance Subsidy, Flexible work options, Purchased Leave – to name a few.
Applications
To be eligible to apply for this position, you must have existing, relevant Australian work rights. We encourage all suitably qualified candidates to apply, we embrace and value diversity and encourage people with disability or Aboriginal and/or Torres Strait Islander applicants to apply.