Takashiya Japanese Whiskey and Sake Bar – full time Chef, annual wage $70,000+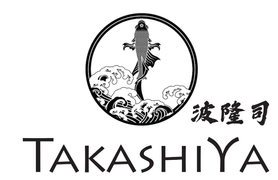 Job Location: Brisbane CBD & Inner Suburbs
Employer: TakashiYa
$70,000 – $79,999
About your next Opportunity
 
Fantastic opportunities are now available for skilled and enthusiastic Chefs to join our friendly, hardworking kitchen team at a remarkable Japanese Omakase Restaurant TakashiYa in South Brisbane. Takashiya is the only Japanese restaurant listed by Courier Mail as the top 20 restaurants in Brisbane. The restaurant provides an expectational dining experience for all offering authentic Japanese cuisine from Queensland's best chefs.This restaurant aims to prepare and serve high quality Japanese cuisine to the public and is looking for intelligent Japanese Chefs to join the team. 
As a Japanese Chef you will be required to maintain the high quality of food that is served. We are seeking a high quality Japanese Chef who has experience working with great quality produce. 
 
To be considered for these exciting positions, you must possess the following:
Knowledge of Japanese cuisine a must 
Fine Dining experience would be preferred
Trade Qualifications
Raw Bar/Sushi experience
Be open & eager to learn new skills, as well as share your experience & innovative skill set with the team
You will have a valid working visa / residency – this is essential to this role. We do not consider short-term applicants.
Your CV must have professional referees with both email and updated telephone numbers included
Good English communication 
Japanese speaking is preferred but not required
Benefits
Pay above market salary, Annual wage 70K – 80K, to be discussed in person.
Great location in South Brisbane
The opportunity to expand your skills and develop
Tips sharing with all staff
Restaurant Profit sharing with all staff
Close to train station & bus stop 
Opportunity for promotion when the company opens another restaurant
Please forward your resume and the position you are interested in to : [email protected]
Please note: only candidates selected for an interview will be contacted.