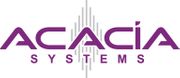 Location: Adelaide
Company: Acacia Systems
Full Time
Acacia is an award winning sovereign Australian Defence software and systems engineering company delivering advanced mission management systems and tactical support applications. With a significant depth of experience in sensor detection, classification, tracking, fusion, data management, and simulation, Acacia continues to grow and is now seeking Systems Engineers with a keen desire to work on technically challenging software-centric projects within a small, talented, and supportive team of likeminded experts.
The Role
As a member of the Engineering team, you will play a key role in software-centric projects currently delivering new capability to the Australian Defence and aviation sectors. Key activities include:
Full engagement from initial scoping to integration and verification
Working with clients to understand use cases
System/sub-system requirements decomposition
Systems design and ongoing management of requirements
Documentation of system designs and interfaces
Collaborating with software engineers to ensure software functionality meets the requirements
Collaborating with test engineers for requirements traceability and verification 
Skills & Experience
Problem space analysis, conceptualisation, and design mapping
Excellent written and verbal communication
Requirements management tools (Doors/Cradle)
Tertiary qualifications in a relevant discipline
Strong documentation and configuration management skills
Linux/Unix environments
What we offer
Opportunity to grow your experience in the Defence sector
Technically challenging projects delivering real value to Defence
Flexible work hours for a sustainable work/life balance
Free car parking
The successful candidate will be required to have Australian Citizenship and obtain a National Police Check. This role requires eligibility for Australian Defence Security Clearance. Initial enquiries can be directed to Bruce Jacobssen on 0433 087 759.