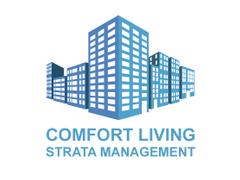 Location: Sydney Parramatta & Western Suburbs
Company: Comfort living strata
Full Time
Comfort Living Strata Management is a well-established Strata Management company. With office located at Parramatta, our primary focus is to offer clients financial assurance, friendly and professional service, effective communication and experience – ensuring that all strata communities are effective and harmonious.
We have an exciting opportunity for an experienced, enthusiastic and motivated candidate to join our team in the account session.   
Key Requirements:
Experience in the Strata Accounting sector, is a distinct advantage but not a prerequisite
Sound  Accounts knowledge;
Be able to work autonomously & in a team environment;
Excellent written and verbal communication and organisational skills;
High attention to detail;
Effective Time Management skills;
Proven intermediate computer skills in Microsoft Outlook, Word and Excel;
The ability to support a small team in a busy profession; and
Be able to liaise with clients in a professional manner.
Key Responsibilities:
Accounts Payable
Quarterly Review of Accounts
Preparation of Year End financial accounts
Term Deposit Management
Quarterly BAS Preparation and lodgement for a portfolio of clients
Audit Preparation
Income Tax return preparation 
Quarterly collection of Disbursements and Management Fees
Strata levy collection
Assisting director
Join a firm that does not just talk about professionalism and careers but delivers-
– Professional mentoring and career advice
– Professional training – internal and external
We believe in delivering strong service standards and ongoing staff training all within a friendly and professional environment.