Specialist Medical Practitioner – Old Age Psychiatrist (505159)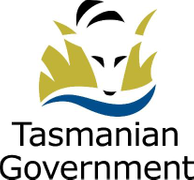 Location: Hobart
Company: Tasmanian Health Service
Full Time
Specialist Medical Practitioner
Old Age Psychiatrist
Older Persons Mental Health Service
We are seeking interest from applicants for a Specialist Medical Practitioner – Old Age Psychiatrist vacancy within Statewide Mental Health Services located in the South of Tasmania.
State-wide Mental Health Services is a leader and innovator for a unique corner of the health care industry.  We provide a comprehensive suite of services across the areas of mental health, alcohol and drugs, forensic mental health and correctional primary health.
All our services work closely together to focus on delivering excellence in healthcare to achieve improved outcomes for our consumers, our workforce and the Tasmanian community.
The subspecialty of Old Age Psychiatry is delivered through the Older Persons Mental Health Service (OPMHS).  Care within the community is emphasised, with limited services also being provided in a subacute inpatient facility.  Care is provided in partnership with clients, their family and carers, and other state and federal services.
We offer:
Attractive salary including salary packaging
Flexible work/life balance
A multi-disciplinary work environment
Professional Development
Tasmania offers an envious lifestyle with some amazing natural attractions, a wide range of opportunities, short commutes, cultural events and festivals, and exceptional food and produce.  
A remuneration package comprising the Agreement base salary, relevant allowances and other entitlements will be negotiated with the successful applicant dependent on clinical experience and seniority. 
The engagement is permanent full-time day work (with on-call), working 76 hours per fortnight commencing 6 December 2021.
As part of a multidisciplinary mental health service delivering high quality mental health care in accordance with the Tasmanian Mental Health Reform Program principles, National Mental Health Standards, Agency policy, legal requirements and relevant professional competencies, the Specialist Medical Practitioner – Old Age Psychiatrist will:
• Provide a comprehensive older persons psychiatric service within Older Persons Mental Health Services with a particular focus on the community and avoiding acute hospital admissions.
• Act as a consultant to mental health professionals and health service providers including Residential Aged Care Facilities, General Practitioners and other agencies with regard to the assessment and whenever possible, community management of older persons with mental health disorders.
• Undertake supervisory responsibilities with Psychiatric Registrars and other medical staff as required/appropriate
Contact Dr Matthew Fasnacht on (03) 6166 6783 or email [email protected] for more details.
Apply online at jobs.tas.gov.au and obtain the current Statement of Duties.
 505159, 524784 SMP – Old Age Psychiatrist SMP1-11 (July 2021) HR (3).pdf
 505159, 524784 SMP – Old Age Psychiatrist SMP1-11 (July 2021) HR.docx
 THS Jobs Website Applicant Guide.pdf
 THS Jobs Website Applicant Guide.docx
Applications close:  12 September 2021
Vacancy No. 505159