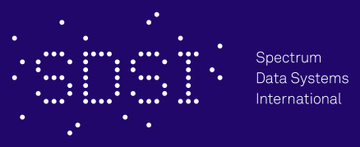 Job Location: Brisbane CBD & Inner Suburbs
Employer: SDSI
Full time
About us 
SDSI offers a comprehensive range of technical and operational resources to meet the ever-changing needs of communities the world over, equipping Public Safety Agencies with the digital tools to meet their operational and strategic goals.
SDSI is dedicated to providing police, fire and ambulance agencies with the digital resources they need to keep their communities safe. As a value-added reseller of the world's premier emergency service software, a customised software developer and a provider of 24/7 technical support, SDSI plays a pivotal part in allowing these agencies to operate to the best of their ability. 
We are on the hunt for a Software Tester who is ready to make a difference!
About the opportunity 
The Software Tester is responsible for making sure that the quality of solutions and resulting test artifacts meet the requirements of the customer in accordance with SDSI quality standards and processes. The Test Analyst participates in all internal quality assurance of software products and procedures prior to release to customers. They will ensure a high level of quality is maintained with all SDSI software products released externally to any clients or stakeholders. 
It is the responsibility of the Tester to make sure types of testing needed to meet the quality requirements are executed including functional, system, integration, regression, ad-hoc, end to end and performance testing.
The Tester will have strong attention to detail and problem-solving skill and will work in collaboration with Support and Engineering team to ensure quality assurance techniques are applied throughout the Software Development Life Cycle.
Some key responsibilities will include
The Tester will ensure that customer's quality expectations are met and managed appropriately by:
Analysing the business and functional requirements of any IT requests
Contribute to the estimation of testing effort needed
Developing test strategies and plans in collaboration with Test Manager
Develop, maintain, automate the test scenarios/ test cases
Making sure there is a traceability between requirements and test cases
Testing functional, regression and end to end scenarios
Set up, maintain, and manage test environments
Reporting, tracking, and managing software defects
Liaising with Support and Engineering teams to address defects and questionable system behaviours
Working with test manager on test sign off on the releases
Communicating test health status to Management
Collaborate with test manger to continually improve test processes, procedures, and standards
Negotiation and planning for release of the application, or any modifications to the application with Test Management, support, and engineering teams
About you 
You have 2 to 5 years of experience in software testing
You have experience in writing clear and concise test plans and cases
You have experience in using Test Management tools
You're great with people, you like them and they like you!
You are a problem solver and thrive when you feel empowered
You love to learn and apply new skills in innovative ways
To Apply 
Please use the link below to submit your resume and cover letter, addressing it to the SDSI Recruitment Team. In your cover letter please tell us a little bit about yourself and why this is the right opportunity for you.