Site Supervisor (OTR Tyres) – Tom Price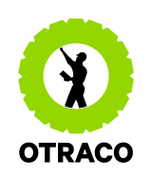 Job Location: Perth
Employer: Otraco International Pty Ltd
Full time
Otraco International is the world's leading provider of Earthmover/Off-road tyre management services to the mining industry. Our world-class credentials are based on a proven ability to reduce the cost of earthmover tyre operation for major, blue chip, mining companies while maximising productivity and enhancing safety. For nearly 50 years, we have continued to set new benchmarks in tyre management; delivering savings with uncompromising standards of quality, safety and professionalism.
In Western Australia alone we have a presence on over 30 mining operations, with long term contracts in place with some of the mining industry's biggest producers.  Additionally, with some of the safest procedures in the industry, and an in-house Registered Training Organisation (RTO), we ensure our staff have ongoing industry training and work in the safest of environments.
Due to an internal transfer, Otraco International is currently seeking a Site Supervisor for our Greater Tom Price operation in WA.
The role
This role will provide a high level of continuous service on site by supporting the operations of the workshop, office, stock and personnel. You also be ensuring the contracted scope of work is performed and maintained to a high standard. The Supervisor will be responsible for a crew of 8 Tyre Technicians; 4 dayshift, 2 nightshift, 1 LV technician and 1 relief, working on a range of machinery including a Komatsu 830e main fleet, CAT 777's, Letourneau 1850 and Komatsu 1200. Duties include:
Prioritising and directing personnel to perform tyre fitting and workshop maintenance tasks in the most efficient, safe and cost-effective manner
Maintaining a safe and efficient workforce by providing constructive and positive feedback as well as provide initiatives for increased safety and performance
Demonstrating a high level of supervision to ensure all safety systems are present
Leading by example to ensure all personnel comply with site and company policies, procedures, instructions and Golden Rules
Actively promoting a safety culture across site operations that targets zero harm to personnel and the environment
ABOUT YOU
Preferably a minimum of 2 years of Earthmover tyre fitting experience on mine sites
Certificate II in Automotive Mechanical Tyre Fitting Heavy; AUR21916/AUR21920 (essential)
Section 44
A current WorkSafe forklift (HR) licence
Possess a high level of initiative and the ability to work well under pressure
An understanding that safety is paramount, with a high attention to detail to abide by site safety procedures
Ability to work autonomously
WHAT WE OFFER
8:6 Roster – FIFO Perth, Busselton, Albany or Geraldton
Overtime available
Competitive remuneration with a leading integrated services provider
Ongoing in-house training and development from our RTO
Numerous financial, lifestyle, health and wellbeing benefits including salary sacrifice options, novated leasing, discounts and support programs
A genuine, overriding commitment to Zero Harm
Supportive work environment and career progression opportunities
We are looking for candidates who will exhibit an unwavering commitment to Zero Harm, to utilise their OTR Tyre Fitting expertise in an environment that fosters progression and development.  
This is a development opportunity to further extend and build upon your experience, a chance to define your career path with our world-class organisation.
Interested? Apply now! Or for further information please contact Patrick Hardie [email protected]