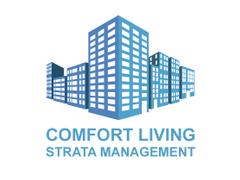 Location: Sydney Parramatta & Western Suburbs
Company: Comfort living strata
Full Time
Our firm was established in 2009 and is one of  most respected and established strata management firm in Western Sydney.
We are currently seeking a confident and motivated individual who is highly experienced in all aspects of strata management to join our dynamic and professional team.
The key focus and objective of the role is to provide a high level professional and responsive management service to clients in all facets.  Key duties and responsibilities will include:
Provide a high-level strata management service to a portfolio of properties.
Work collaboratively with Council of Owners in all aspects of scheme management
Oversee integrity of scheme assets including physical, financial and compliance to industry regulations
Prepare scheme budgets in collaboration with the Council of Owners
Prepare for and attend AGM's, Extraordinary General Meetings and Council meetings as required
Prepare and distribute meeting agendas, notices and minutes
Chair meetings as required
Site visits as required
Professionally manage queries and/or conflicts from clients, owners and contractor
Manage work orders through to completion and the invoice approval process
Efficiently respond to and manage urgent scheme matters and emergencies
The skills and attributes we are seeking in a candidate are:
Experience in Strata Management
Excellent understanding and working knowledge of strata Act & Regulation
High-level communicator, both written and verbal
Ability to communicate at all levels and build effective and professional relationships with clients and colleagues
Excellent attention to detail
Excellent organisational and time management skills
Ability to multi-task and effectively prioritise workload to meet demand
Desire to add value to the team, be proactive and self-motivated
Strong problem solving and negotiation skills
Ability to work effectively under pressure
Proficient in the use of Microsoft Office applications
This is a full-time role . Regular additional hours are required to attend after hours meetings, which will be paid in addition to the base salary.
Salary package includes:
Great salary + superannuation + car parking + a/h meeting fees + commission
The successful candidate will need to provide a Police Clearance Certificate.