Senior Financial Accountant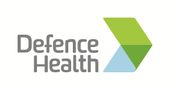 Job Location: Melbourne CBD & Inner Suburbs
Employer: Defence Health
Competitive remuneration and staff benefits
Senior Financial Accountant
About us
Defence Health provides great value private health insurance and outstanding service to support families of Australian Defence Force veterans and those who currently defend our country and the wider Defence community. As a not-for-profit fund we are for members, not shareholders. The lived experience of defence is in our DNA and our team lives and breathes our service culture and corporate values – trust, respect, ownership, excellence and community.
Our purpose is to protect the health of those who protect our country.
Here at Defence Health we have a strong focus on staff engagement and supporting a high-performance culture. This was demonstrated in our 2021 annual engagement survey with engagement results of 89%. Furthermore 98% of our people believe in our values. We recognise that a highly engaged and motivated team not only help us to retain fantastic people but enable us to provide a great member experience. But don't just take our word for it – Defence Health has been recognised as an Employer of Choice in the 2018, 2019, 2020 & 2021 Australian Business Awards.
Find out more at www.defencehealth.com.au 
About the role
Responsible for managing financial and accounting matters across all Defence Health Business Units. Reporting to the Deputy CFO, your responsibilities will include:
Preparing annual Statutory accounts and liaising with external auditors
Timely completion of monthly transactions, reconciliations and reviews
Creating and analysing key reports to provide greater insight into the events that determine the financial and non-financial outcomes
Maintain accounting ledger system and all other financial systems
Manage the Accounts Payable function
Implement corporate governance procedures
Ensuring internal finance controls are tested and maintained 
In return for the above we offer an excellent culture and a supportive environment in which you can develop and grow your potential and career. Our office overlooks the Shrine of Remembrance and Botanical Gardens with public transport aplenty right outside.
Requirements
Relevant bachelor degree
CA or CPA qualified
Commercially astute
Strong analytical and numeracy skills
Demonstrate strong leadership
Excellent communication skills 
Strong attention to detail
Culture
In return for the above we offer a supportive work environment in which you can reach your potential.  We focus on internal development and look for ways to help our people grow.
We have a strong focus on employee engagement and an active wellbeing strategy which focuses on physical and emotional health, career satisfaction financial security and social connectedness.
We are committed to providing you with the knowledge and training you need to be successful in your role.
This is a fantastic opportunity to be part of an inclusive company that is embarking on its transformation journey, offers a great work/life balance, high engagement and a strong culture, which welcomes new ideas.
Benefits
Your contribution to our organisation will be recognised through offering competitive remuneration and training and development opportunities, as well as a range of incentives, such as:
Access to quality leadership and coaching
Flexible working arrangements available (time at home and in office)
Bi-monthly recognition awards announced by the CEO
Strong focus on health and wellbeing; with regular free initiatives and an extra day off a year
Regular team days
Access to discounted Private Health Insurance 
A super active social club
The list goes on!!
How to apply
If this looks like the job for you, please apply now by submitting your resume and a cover letter outlining your suitability.