Senior Clinician – Senior GP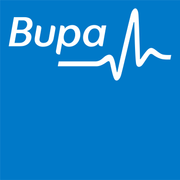 Location: Sydney
Company: Bupa
Full Time
About the opportunity
You might think you already know a lot about Bupa. You'll know we provide health insurance and aged care services across Australia and you've probably also seen our dental and optical clinics in your local shopping centres. But what you might not realise is that we also deliver health services in support of key government contracts including delivering health services to Defence Force personnel and their families in Australia.
Regarded as one of Australia's major Defence Force establishments, Wagga Wagga is home to the Army Recruit Training Centre Kapooka and Royal Australian Air Force (RAAF) Base Wagga. Servicemen and women from the Army, Air Force and Navy are all based in the city.
Our Health Centres and clinics support all defence members and their families across the area, providing a range of services including preventive medicine, musculoskeletal health, pre-deployment medicals, mental health and psychological support, as well as emergency medicine. We play a key role in ensuring the overall health and wellbeing of all our members on base.
About the role
Our Senior Clinician is a civilian GP and a senior member of the management team within the region. Balancing both clinical and administrative responsibilities across both Wagga and Kapooka sites, you will be responsible for:
Providing information, advice, and recommendations on medical issues and specialist medical services to the Health Centre manager
General Practice consultations, referrals, health screenings and liaison with allied health professionals
Provision of occupational health services and preventative health care
Participating in quality and governance improvement including, giving subject matter expertise advice to clinical incident and complaints management and performance management processes
Providing workforce advice and support including adequate staffing levels within department and supervision of clinical staff
Conducting team meetings and staff training activities
Managing the delivery of services against benchmark standards and other clinical governance Key Performance Indicators
This is an incredible role for clinician with a focus on mentorship, clinical leadership and continuous improvement to join our Health Centre and make a real contribution to the provision of health services to our defence force members.
About you
Please note: You must be an Australian citizen and be able to attain and maintain a baseline security clearance from the Defence security and vetting service.
We're looking for someone who:
has excellent interpersonal and communication skills
works well with both people and details – this role involves interactions with both clinical and non-clinical team members as well as working with lots of legislative frameworks, nuanced processes and compliance activity – so you'll need to be great at both
has strong management skills including leadership, conflict resolution and an understanding of medical ethics and medico legal issues
Has a genuine commitment to mentor, lead and grow internal talent and champion a meaningful career pathway for our clinicians
You will also require:
Current unconditional and unrestricted registration as a medical practitioner in Australia with AHPRA
A Fellowship of the Royal Australian College of General Practitioners (FRACGP), Fellowship of the Australian College of Rural and Remote Medicine (FACRRM) or Vocational Registration
A minimum of 5 years Full-Time post graduate general practitioner (or part-time equivalent) experience
A minimum of 2 years Full-Time experience in general practice setting within the last 5 years (or part-time equivalent)
Evidence of involvement in an appropriate quality assurance and continuous professional development program
Post Graduate Qualifications in Health Management (Graduate Certificate, Graduate Diploma, Masters, PhD or Doctorate) or committed to working toward same
Current Basic Life Support training/qualification or equivalent, or Cardiopulmonary Resuscitation (HLTAID001).
Be at the heart of it with Bupa
This is your opportunity to make a real impact on the health services we provide in support of the Australian Defence Force and help shape the experience of defence members accessing health services and supports in their local Health centre.
You'll also enjoy all the benefits of working with Bupa in Australia including:
Competitive remuneration package, performance incentives and relocation assistance available
Support for ongoing CPD
The opportunity to practice diverse medicine in a unique cohort of patients
Discounts on our health insurance, travel, car, home, contents, and pet insurance products as well as health services such as Dental and Optical
Internal career progression opportunities – we are a big, global business. Your opportunities are endless!
Discover what makes Bupa a place where talented people find inspiring personal and professional opportunities and rewards, working in a team where your expertise is recognised and your contribution truly valued.
For more information please email Melina Saunders, Recruitment Lead, via melina.saunders @ bupa .com.au