Senior Business Development Officer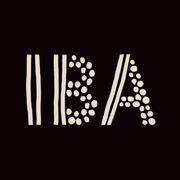 Location: Perth CBD, Inner & Western Suburbs
Company: Indigenous Business Australia
$91,651 – $101,613
We are seeking a Senior Business Development Officer to join our Business Solutions team in Western Australia. 
Are you:
experienced in entrepreneurship and small business development, business finance and network development?
seeking to make a real contribution in a dynamic and challenging, yet rewarding work environment?
interested in promoting Indigenous economic empowerment?
Indigenous Business Australia (IBA) is seeking an experienced and motivated person to fill the above position. 
The main responsibilities of the role are to successfully:
Build and manage networks of stakeholders, working partnerships and external resources to identify and build a pipeline of potential customers who are aspiring, start-up or existing business operators.
Develop commercial credit submissions to the Credit Assessment Team.
Work closely with customers to assess their business readiness and establish a development pathway into business.
Provide support and guidance to customers to develop their business and finance proposals
Provide guidance and linkages to resources that supports customers' development of personal characteristics, capabilities, industry knowledge and understanding of the principles of business, necessary to establish and operate a viable business.
Administer, facilitate and build participation in business information sessions, seminars & workshops including in regional and remote locations.
Accurately capture, manage and report information.
Aboriginal and Torres Strait Islander people are encouraged to apply. Remuneration and other benefits will be negotiated with the successful applicant.
For further information including the job description, selection documentation and mandatory requirements for applications go to www.iba.gov.au. If you have any questions after reading the job documentation, please email [email protected]
Applications close:  3 October 2021