School Manager, The University of Queensland Medical School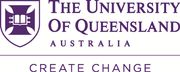 Job Location: Brisbane CBD & Inner Suburbs
Organization: The University of Queensland3.9•256 reviews
Competitive, negotiable remuneration
HEW10
Fixed-term position for up to 5 years
Closing date Friday 5/11/21
Job Reference R-00921
About This Opportunity
The School Manager is a key leadership role in The University of Queensland Medical School and the most senior non- academic post. It contributes significantly to the strategic and operational management of the School and to service design and delivery within the broader Faculty and UQ professional services operating environment.
This is a new role that follows the reconfiguration of the Medical Dean Portfolio, which has led to the establishment of The University of Queensland Medical School from 1st January 2022.
Key responsibilities include (but are not limited to):
Strategy
Support the Dean of The University of Queensland Medical School (the Dean) and School Executive Committee with strategic advice in their contribution to the formulation of School wide plans.
Make a significant contribution to the formulation of the School's strategic and operational planning, review and reporting processes of the School, Faculty and University.
Assist with operationalising the School's strategic and operational plans, including the development of objectives and KPIs.
Operationalise the Faculty's strategic plans for the professional service functions as they relate to The University of Queensland Medical School.
Leadership
Ensure that the School design and deliver a seamless experience to staff, students and other external stakeholders.
Maintain effective working relationships with leadership communities in the Faculty Office as well as schools, centres and functional teams across the Faculty of Medicine.
Operational Management
Formulate and oversee the School's annual Operating Budget and load planning in consultation with the Senior Management Accountant and Faculty Finance Manager.
Advise the Dean on strategies that affect the medium and long-term financial sustainability of the School, in particular opportunities to diversify income.
Management Assurance
Provide the management assurance to the Deanthat current and emerging risks are being managed through effective management controls within the School.
Ensure that statutes, regulations and standards applicable to the School are identified and appropriate compliance processes are in place.
Ensure the responsible use of resources through appropriate management controls.
Support the Dean on major internal or external policy changes and their identification, management and mitigation of risk.
About You
We are seeking an experienced, agile and highly-motivated leader to manage the effective and efficient operations of The University of Queensland Medical School. This is a senior leadership role responsible for delivering a wide range of high quality services in support of School outcomes.
Selection Criteria for the role includes:
Postgraduate qualifications in business administration or a relevant area with experience in highly effective leadership and management roles or an equivalent combination of relevant experience and education/training
An understanding of the workings of tertiary institutions, academic institutions and the higher education sector at a management level including funding, teaching and learning outcomes and quality issues
Experience in the areas of organisational design, strategic workforce planning and change management practices
Experience in budget planning and implementation
Communication, influencing and negotiating skills with demonstrated experience engaging effectively with stakeholders in a complex environment
A passion for mentoring, coaching and training staff to build a high-performance team with a culture of continuous improvement and forward thinking
An awareness and understanding of the culture and challenges facing a global university with ambitions to be consistently placed in the top 50 of the world's universities
The University of Queensland Medical School
Located within the Faculty of Medicine, The University of Queensland (UQ) Medical School is one of Australia's most respected and internationally recognised medical schools.
Our extensive network of programs and partnerships span across Queensland and North America through our nine Mayne Academies, Greater Brisbane Clinical School, Rural Clinical School and Ochsner Clinical School in Louisiana, USA.
We deliver high-quality teaching and practical training to more than 2000 medical students and health professionals through world-class programs in medicine, mental health and skin cancer to meet the needs of Australia's leading health priorities.
Our four-year Doctor of Medicine (MD) is a postgraduate-entry medical program supported by more than 3800 Academic Title Holders, who provide supervision and mentoring as students gain hands-on rotational work experience.
The School supports an active and diverse research community that reflects both the clinical and research specialisation of our staff who are working to address the global challenges in medicine, health and patient care.
We are incredibly proud of our nearly 18,000 alumni community, from those who have reached high acclaim in their fields of specialty to the quiet achievers who work tirelessly to make a difference in their local areas.
The UQ Medical School ensures all graduates are equipped with the knowledge and skills needed to fulfil their ethical and professional responsibilities, face medical challenges, and advance health and well-being through life-long education and an unwavering dedication to our communities.
What We Can Offer
This is a Full time Fixed-term position at HEW10A. The full-time total remuneration package will be by negotiation.
Flexible employment options may be available for this role.
For further information about UQ's benefits, please visit Why Work at UQ and review The University of Queensland's Enterprise Bargaining Agreement 2018-2021.
Questions?
To discuss this role please contact Ms Marni Jacoby.
For application queries, please contact UQ Recruitment stating the job reference number in the subject line
Want to Apply?
All applicants must supply the following documents:
Cover letter addressing Selection Criteria
Resume
To satisfy pre-requisite questions and ensure your application can be considered in full, all candidates must apply via the UQ Careers portal by the job closing deadline. Applications received via other channels, including direct email, will not be accepted
About The Selection Process
The University of Queensland is committed to ensuring all candidates are provided with the opportunity to attend the panel interviews, however, for those candidates who are unable to attend in person, video interview options will be available
As part of the Selection Process, prior to interviews, shortlisted applicants will be expected to undergo an Assessment conducted by a third party provider. You will be provided with adequate notice in preparation for this assessment
Other Information
You must have unrestricted work rights in Australia for the duration of this appointment to apply. Visa sponsorship is not available for this appointment .
We value diversity and inclusion, and actively encourage applications from those who bring diversity to the University. Our Diversity and Inclusion webpage contains further information if you require additional support. Accessibility requirements and/or adjustments can be directed to [email protected].
If you are a current employee of the University, or hold an unpaid or affiliate appointment with the University, please login to your staff Workday account and visit the internal careers board to apply for this opportunity. Please do NOT apply via the external job board.