Research Assistant in Biotechnology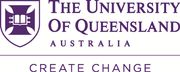 Job Location: Brisbane CBD & Inner Suburbs
Employer: The University of Queensland
$70796 – $78852 p.a. + super of up to 17%
HEW level 5
Part-time Fixed-term position for up to July 2022
Closing date: 16 December 2021 (R-02465)
About This Opportunity
Research Assistants deliver a wide range of research-related technical and specialist skills and services, which support and enable the research endeavors of the University. The primary purpose of this position is to perform top quality research on assisting with the development of a high cell density culture for biopharmaceutical production and product characterization.
Key responsibilities will include:
Perform CHO cells culture under GMP like conditions.
Generate genetically engineered cell lines adapted for high cell density culture
Perform protein purification, quantification and characterization.
Generate and prepare samples for metabolomics and proteomics analysis
Maintain accurate and up-to-date laboratory book records
Track and manage consumables stocks for the project
Any other duties as reasonably directed by your supervisor
This role is subject to The University's Code of Conduct.
About You
Completion of a degree in relevant area with subsequent relevant work experience; or an equivalent combination of relevant experience and/or education/training
Relevant expertise in:

Mammalian cell culture under GMP like conditions
Molecular biology
Protein purification, quantification, and characterization
Demonstrated ability in data analysis, record keeping, report writing and presentation of research results
Strong motivation with the ability to work independently and design / interpret experiments, with excellent organisational skills
Highly developed teamwork and communication skills including written and interpersonal skills
What We Can Offer
This is a Part-time, 0.6 FTE Fixed-term position through to 10 July 2022 at HEW Level 5.
The full-time equivalent base salary will be in the range $70,796 – $78,852 plus super of up to 17%. The total FTE package will be in the range $82,831 – $92,257 per annum.
For further information about UQ's benefits, please visit Why Work at UQ and review The University of Queensland's Enterprise Bargaining Agreement 2018 – 2021.
Questions?
To discuss this role please contact Trent Munro on [email protected]
For application queries, please contact [email protected] stating the job reference number in the subject line.
Want to Apply?
All applicants must supply the following documents:
Cover letter addressing the 'About You' section
Resume
About The Selection Process
All short-listed candidates will be invited for an interview.
To satisfy pre-requisite questions and ensure your application can be considered in full, all candidates must apply via the UQ Careers portal by the job closing deadline or will not be accepted.
Other Information
Work Rights: You must have unrestricted work rights in Australia for the duration of this appointment to apply. Visa sponsorship is not available for this appointment.
Background Checks: All final applicants for this position may be asked to consent to a criminal record check. Please note that people with criminal records are not automatically barred from applying for this position. Each application will be considered on its merits.
We value diversity and inclusion, and actively encourage applications from those who bring diversity to the University. Our Diversity and Inclusion webpage contains further information if you require additional support. Accessibility requirements and/or adjustments can be directed to [email protected].
If you are a current employee of the University, or hold an unpaid or affiliate appointment with the University, please login to your staff Workday account and visit the internal careers board to apply for this opportunity. Please do NOT apply via the external job board.