Research Analyst (based in Melbourne or Sydney)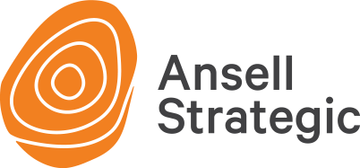 Job Location: Sydney CBD, Inner West & Eastern Suburbs
Employer: Ansell Strategic
$70,000 – $79,999 (pro-rata) based on experience
Company Summary:
Ansell Strategic (Ansell) is a privately owned company which was established in 2013 and operates across Australia and New Zealand.  
Ansell is a leading advisory firm that specialises in the aged care and retirement living sectors in Australia and New Zealand. These are among the fastest growing sectors in Australia.  We work to develop innovative solutions for our clients and the industry that results in better lives for older Australians.
We are passionately committed to transforming aged care and retirement living.
The Position:
Due to the growth of our firm in the Eastern States, an exciting opportunity has arisen for an enthusiastic team member who has a strong desire or commitment to work within the aged care and retirement living industries.
In addition to possessing the required skills and experience, the ideal candidate will be able to demonstrate an ability to model our core attributes which are Integrity, Accountability, Innovation, Empathy and Passion.
This position will have a critical role in supporting the delivery of the firm's core services.
The successful candidate is able to work on a full-time or part-time basis, can be based in either Melbourne or Sydney and will report directly to the Managers and Directors.
Benefits of working at Ansell Strategic:
Industry specialisation and passion – working in a specialised, professional and dedicated team that is committed to one of the country's fastest growing industries.
No standard day in the office – the projects we work on are diverse, thought provoking and you will be constantly learning.
Environment – Working in a fun, dynamic and collaborative environment which allows flexibility and promotes work/life/balance. The team is fun, hard working and supportive. We have regular team catch ups including lunches, drinks, games nights and even working with dogs in the office!!
Professional development – The firm has a strong learning culture and promotes innovation, creativity and positive client outcomes through team collaboration and mutual respect and will support employees to complete further education or training to assist with career progression.
Key Responsibilities:
Capital developments and project feasibility:
Working in a close team and undertaking research to contribute towards providing market insights and assist with supporting clients to assess development feasibility.
Undertake research and analysis of statistical and operational data to assist with developing optimal service models.
Performance Analysis, Forecasting and Research:
Collation, analysis and research of client information to assist with evaluating service performance to assist the team with the development and implementation of recommended strategies.
Undertaking benchmarking of information to best practice.
Assist with the evaluation of operational tasks which include analysing funding, client rosters and resident contracts.
Research into aged care services, demographics and competitor analysis to support client growth strategies.
Oversee and maintenance of Ansell Strategic's database to enable continual improvement in our benchmarking and analytical tools.
Assist with developing and writing reports for our clients and broader networks on developments in the sector.
Mergers and acquisitions.
Undertake analysis of information and research to assist with due-diligence of assets/business and develop documentation suitable for potential acquirers.
Assist with the collation and management of purchaser information requirements through information memorandums and electronic data rooms.
Skills and Attributes:
The ideal applicant will possess solid research and analytical skills. Report writing proficiency is strongly preferred.  Experience or knowledge around statistical and data analytics would be favorable but not essential for the position. 
The successful candidate will be expected to work within a highly cohesive team with clinical, financial and property expertise and they should also possess solid communication skills.
Industry specific knowledge is not a prerequisite but would be looked upon favorably. Suitable candidate backgrounds include: 
Finance;
Economics;
Administration;
Research; and
Data Analytics.
Only applicants meeting the criteria outlined above will be contacted as part of the shortlisting process.
Please send through your CV and a cover letter detailing your suitability for this role to our HR Department via email:  [email protected].