Registered Nurse (Doomadgee Hospital)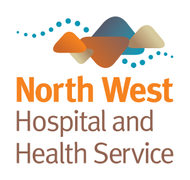 Job Location: Western QLD
Employer: North West Hospital and Health Service
$74,281-$95,278 p.a. + benefits
North West Hospital and Health Service (NWHHS)
Unique locations
Friendly communities
Regional, rural and remote $$$ incentives
Covering a region of approx. 300,000 km2 the NWHHS delivers effective, high quality, and accessible public hospital and healthcare services to the residents of the Outback communities within North Western Queensland and the Gulf of Carpentaria.
As an employer we focus on positive health outcomes for the people of our region and embrace innovative ways to achieve this and support our staff to flourish in their careers.
If you are finding the urban healthcare environment a little uninspiring, you will likely find substantial satisfaction in the challenge of a diverse casemix and meaningful community engagement on offer when working at regional, rural or remote facilities.
The benefits
Our HHS values professionalism, leadership capability, excellence and resilience in our staff. To attract top tier candidates we offer generous remuneration packages and employment benefits that include staff accommodation, regional/rural/remote $$$ incentives, salary sacrificing options, 17.5% recreational leave loading, up to 12.5% employer superannuation contribution, shift allowances, professional development assistance, flexible working arrangements, access to corporate discounts, and employee wellness and assistance programs.
The role
Doomadgee Hospital is a Level Two (2) remote hospital under the Rural and Remote Clinical Services Capability Framework with seven (7) inpatient beds. The facility provides 24 hour acute inpatient and accident and emergency care, as well as a GP clinic.
Culturally appropriate services are provided by Aboriginal and Torres Strait Islander Health Workers, nursing, medical, administration and operational staff members working as a multidisciplinary team to achieve optimal patient care and health outcomes.
All positions within this organisation are expected to work in partnership with Gidgee Healing to ensure the best outcomes for the community.
This role will:
Provide emergency and primary health clinical care, with a focus on patient-centred care which leads to positive patient outcomes.
Function as part of a team that actively contributes to patient safety, quality improvement and delivery of culturally-appropriate services.
Mandatory requirements are a relevant tertiary degree qualification and appropriate registration/licences. Pre-employment screening, including criminal history checks and Vaccine Preventable Diseases (VPD) risk role compliance, will be conducted for the successful candidate. VPD risk roles may require evidence of vaccination or immunity to: Hepatitis A/B, Measles, Mumps, Rubella, Varicella, Pertussis, Tuberculosis and COVID-19. A 6-month period of probation may apply.
The location
Doomadgee is a community in the northwest of Queensland, located in the Gulf of Carpentaria, approximately 140km from the Northern Territory border and 93km west of Burketown.
The township is not an Outback tourist destination but a successful, largely Indigenous, community, being the traditional homelands of the Gangalidda and Waanyi people, and is governed by the Doomadgee Aboriginal Shire Council. Many other people from Indigenous nations across Australia have also made Doomadgee their home including the Garrawa and Yunjulla people.
There are many places to visit and camp. Fishing is is a popular past time. There are fresh water crocodiles in the Nicholson River but it is generally considered safe to swim in the community side of the weir. There are two seasons in this area of Queensland, the Wet from October to February and the Dry starting in March.
Doomadgee is a place where you make your own fun.
Interested..?
Contact Nazihah Nida Asgar on 07 4745 8800.
Apply ONLINE by: Thursday 02/12/2021.
Download the Role Description for future reference and interview preparation.