Registered Nurse (515400) – Wilfred Lopes Centre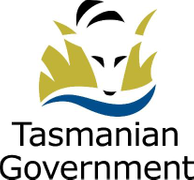 Job Location: Hobart
Employer: Department of Health
Full time
Registered Nurse (515400)
Department of Health and Tasmanian Health Service
Statewide Mental Health Services
Wilfred Lopes Centre
Following an announcement by the Tasmanian Government, a Public Health Direction was issued on 10 September 2021 requiring that all Health Workers are vaccinated against COVID-19. This step is critical in protecting both our health workforce and vulnerable Tasmanians in our care. 
Applicants for any position within the Department of Health must be prepared to be vaccinated against COVID-19 as a condition of their employment.
The Tasmanian Health Service is seeking interest for multiple Registered Nurse vacancies located at the Wilfred Lopes Centre.
Vacancies: 
Permanent, full-time and part-time, shift work (fully rotational) working up to 76 hours per fortnight commencing as soon as possible.
Duties:
The Wilfred Lopes Centre is Tasmania's only secure mental health unit which provides specialist inpatient care. The standalone unit is situated adjacent to the Risdon Prison complex which offers free parking and a generous Correctional Health Allowance of 6.5%.
A Registered Nurse in this position will:
Provide an advanced level of professional clinical expertise by direct care and documented clinical practices.
Conduct comprehensive health assessments for new admissions, plan care, refer and follow up as required.
Provide guidance and assistance to enhanced clinical practice and outcomes for enrolled nurses, students, newly registered nurses and other members of the clinical team.
Assist in the orientation of new staff.
Provide support and assistance to the Nurse Unit Manager (NUM) for effective service delivery and facilitate positive and effective working relationships with colleagues for successful outcomes.
Salary: 
$66,421 to $91,807 pro-rata per annum
Please note these positions attract a 6.5% correctional allowance
We offer:
Attractive remuneration
A multi-disciplinary work environment
Ongoing training and personal development opportunities
Applicants are asked to provide a short form response.  Apply online at www.jobs.tas.gov.au.  Please click the blue Apply Now button to submit your application.
 Generic Registered Nurse (Wilfred Lopes Centre) G3-4 (August 2021) HR.pdf
 Generic Registered Nurse (Wilfred Lopes Centre) G3-4 (August 2021) HR.docx
 Department of Health – Applicant Guide July 2021.pdf
 Department of Health – Applicant Guide July 2021.docx
To find out more about these exciting opportunities, please contact Darren West on (03) 6166 0505 or email [email protected]  
Applications close: Friday 3 December 2021 at 11:55pm