Qualified Educator – Normanton Child Care Centre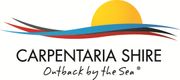 Location: Cairns & Far North
Company: Carpentaria Shire Council
Full Time
Qualified Educator – Normanton Child Care Centre
Carpentaria Shire Council has an exciting opportunity for a Qualified Educator to join the friendly and supportive child care team in Normanton, QLD.
This is the accessible outback – Where the Outback meets the Sea ® with access to the townships of Normanton and Karumba either via commercial flights or driving on the sealed highways from Cairns or Mt Isa.
About the Opportunity
Reporting to the Lead Educators and Director, you'll be responsible for assisting in providing a safe, stable, secure and caring environment for all children at the Centre. You will help plan and implement structured educational programs, observe and monitor children's development  and  ensure consistency with the Early Years Learning Framework.
To be considered, it is mandatory you possess a Certificate III in Children's Services or higher. In addition, you must hold a valid Blue Card and current First Aid qualifications.
We are looking for an effective team player who will be able to step into the Lead Educator's role as required.
In exchange for care and dedication you will be rewarded with an attractive salary package and generous leave provisions. You will have access to housing and salary packaging options! You will have a great work/life balance, with plenty of time to go exploring with the family and soak up all the beauty the region has to offer! 
Further information may be obtained from Council's website at www.carpentaria.qld.gov.au/jobs or contact Nicole Nash, Child Care Director, on 07 4745 1167 to discuss the position.
Applications MUST be made through Carpentaria Shire Council's website. Please do not apply through Seek.
Applications close Wednesday, 6 October 2021 at 5.00 pm, however, Council will assess applications as they are received.