Qualified Butcher – Woolworths Camp Hill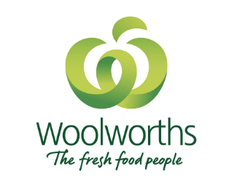 Job Location: Brisbane CBD & Inner Suburbs
Employer: Woolworths Food Group
Full time
Butcher
From prepping and presenting prime cuts through to helping customers with cooking tips and recipe ideas, our brilliant butchers are a cut above.
To be eligible for this position you will need evidence of:
• Australian Certificate III in Meat Processing (Retail Butcher) or equivalent
• Completion of a formal apprenticeship within Australia
Woolworths, a job is never just a job.
It's the start of something bigger. There are over 128,000 of us, in the biggest cities and the tiniest towns. And each of us have an important role to play. If you have a passion for great customer service, a hunger to make a tangible difference and you're looking for a place to develop, you could be who we're looking for.
Who we are
Joining Woolworths Supermarkets means being a part of the wider Woolworths Group, which includes the businesses of Big W and Countdown (NZ). Which means you won't have one opportunity with us, you'll have thousands.
Why work with us
Whether you're starting out, already on the way to achieving your goals or at the top of your game, we can help you build a brilliant retail career: If you've got goals, we've got all you need to succeed. You'll find over a thousand career options, plus the learning encouragement and support for you to grow. We're a team that is there for each other. By working alongside people you can learn from, you'll grow and develop in a fun, supportive environment. Working with a diverse range of people in an industry facing rapid change, you'll gain real-world experience and grow as a person. Whether it's making customers smile, supporting Aussie farmers, or playing an important role in your local community, you'll be doing a little good every day at Woolworths.
When you will be needed
This is a full time position which will require the successful candidate to work on a flexible roster which will include weekends, early mornings, evenings and late shifts as required.
What makes you right for Woolies
The right attitude is everything….
• Genuine passion for food & shopping
• Customer first mentality
• Love of teamwork and growing with others
• Flexible and adaptable to change
• Willing to work and reliable
Grow with the Group
 
Woolworths Group has announced its intention to introduce a new requirement for Australian team members to be vaccinated against COVID-19.
For more information click here [link removed].  
 
As an inclusive, team-first company, our people are at the core of everything we do. 
 
We care deeply about creating a workplace where our team members feel valued, respected and empowered. We are committed to providing equal opportunity regardless of gender identity, ethnicity, disability, sexual orientation or life stage. We are proud to be recognised as a Gold Tier Employer in the Australian Workplace Equality Index for LGBTQ+ inclusion and as an Employer of Choice for Gender Equality by the Workplace Gender Equality Agency.
 
As our Group continues to evolve, innovate and support our communities, we encourage our team members to do the same with their own careers, by providing ongoing opportunities to grow and make a real difference. 
 
We value flexibility, and encourage our team members to work in ways that meet their work/life commitments and support their wellbeing. 
 
We work hard to create a safe and inclusive environment for all, and most importantly, we're all about creating better experiences – for our customers and for each other.
 
We'd love to hear from You
 
If you meet a number of the requirements, but not all, we encourage you to submit your application. You can learn more about working with us on LinkedIn [link removed].
 
Our Talent Acquisition Team and Hiring Leaders kindly request no unsolicited resumes or approaches from Recruitment Agencies. Woolworths Group is not responsible for any fees related to unsolicited resumes.