Property Valuer – RPV or CPV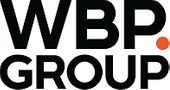 Job Location: Perth CBD, Inner & Western Suburbs
Employer: WBP Group
Full time
About us:
WBP Group is one of Australia's largest, independent property valuation firms. We provide property valuation services around the country and have a wide client base of private, government, legal and financial service clients.
The culture at WBP Group is what sets us apart from our peers.  We pride ourselves on an inclusive workplace where team members work to support each other in all levels of the business, from our Managing Valuers to Booking Coordinators, Valuer Support Coordinators, RPVs and CPVs.  We are one team with a combined purpose to provide independent advice to our clients with courtesy and professionalism.  We dedicate our expertise to help our clients make smarter, evidence based real estate decisions.
What's on offer?;
Working in the South/South East Corridor 
Supported by Booking & Valuations Support teams to streamline & create ease in your workday
Industry leading technology;
WBP provide a minimum of 10 CPD points each year with in-house training and professional development seminars;
Industry leading Salary + all API (inc Seminars)and licencing fees paid + new car provided  + all fuel and maintenance costs + bonuses;
Work from home 
About you:
You are already suitably qualified and known for your communication skills, customer service skills, and your ability to work autonomously. You have a 'can do attitude'; a thirst for knowledge; and you are passionate about property.
If the above together with the following sounds like you, we would love to hear from you!
API endorsed degree;
API Membership RPV or CPV status;
Strong attention to detail;
Logical, task oriented and analytical;
Demonstrated ability in effectively meeting deadlines;
Ability to establish an effective routine;
Expert Valuer with sound decision-making skills;
Numerical skills with an excellent eye for detail;
Excellent time management and problem-solving skills;
Outstanding written and verbal communication skills;
For a confidential discussion regarding the role please contact Brendan Aylmore on 0407 478 770 or via e-mail at [email protected].
For more information about WBP Group, please visit us online by searching for us in Google, Facebook, YouTube, Twitter and LinkedIn.