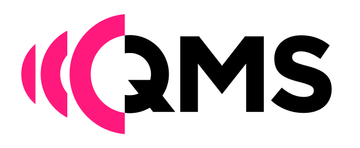 Job Location: Sydney CBD, Inner West & Eastern Suburbs
Employer: QMS Media Limited
Contract/Temp
Project Manager – (8 Month Contract role)
In a fun, fast paced and dynamic industry, QMS is a fresh and exciting workplace looking for someone to join our ever-growing crew.
QMS is a leading digital outdoor media company, with a strategic focus in providing clients and agencies with dynamic and innovative advertising solutions, underpinned by the latest developments in technology and data. 
Connecting audiences through multiple touchpoints and customised data, QMS provides multi-platform engagement across its portfolio of premium landmark digital and traditional billboards, exclusive street furniture, retail and airport opportunities.
The City of Sydney (CoS) advertising concession is a vital project for QMS and represents a significant step change in the growth, revenue trajectory and positioning of the business in the media market.
The Role:
This newly created role will be reporting to the Project Lead – City of Sydney. The Project Manager – Kiosk and APT will be responsible for planning, organising and controlling of all of the works associated with the installation of QMS designed Kiosk and Automatic public toilet (APT) throughout the City of Sydney LGA. 
The role will entail coordinating the design process of electrical, sewer and water connections and working with the QMS, Hydraulic consultant, ASP, and water service coordinator throughout the process to ensure optimal and cost-effective connection points and to determine all associated works. The role will also be essentially responsible for ensuring all permits and approvals for works are obtained from various stakeholders and permit authorities, followed by selecting and managing the civil contractors for safe, on budget and on time delivery of the installations and associated utility connections for all of the QMS kiosks and APTs. 
Please note this is an 8-month fixed term contract role.
Key responsibilities:
Oversee the installation of kiosks and APTs from the initial utilities design through to the site execution and handover to the end-user (City of Sydney);
Provide advice and information to stakeholders on emerging issues and present recommendations to support the project delivery;
Liaise with the Water Service Coordinator (WSC) to determine optimal and cost-effective sewer and water connection points and coordinate design process;
Liaise with Accredited Service Provider (ASP) to determine suitable points of supplies for electrical connections to the kiosks and APTs;
Coordinate with nominated water services coordinator and QMS hydraulics consultant to ensure all permits, approvals and applications are lodged and received on time;
Liaise with the civil/installation contractor throughout the installation phase to ensure timely delivery of works within budget and in accordance with WHS and quality;
Accompany the civil/installation contractor during the initial site marking process;
Execute inspections on construction/installation activities and of the installed Kiosks/APTs.
What are we looking for?
Ideally you will possess the following skills and attributes:
An individual who carries a prime focus on WHSEQ factors;
Ability to keep a close eye on opportunities for process improvements;
Willingness to work unsociable hours as required on a frequent basis;
Proactive, dedicated and enthusiastic to all tasks set;
Respectful, collaborative, consultative and empowering; a team player;
Ability to work well independently, under pressure, and thrive in a high pace, exciting and challenging environment.
What are the benefits of working at QMS Media? 
Competitive hourly rates;
Opportunity for ongoing career development;
Employer paid parental leave;
Employee assistance program (EAP) including mental health support for you and your family.
If this sounds like the right role for you, we would love to hear how your skills would benefit the team and how you can have a long rewarding career at QMS, click Apply now! For more information about these roles please contact [email protected] for a copy of the position description.
QMS embodies the principles of fairness and equity into our talent acquisition process to ensure our workplace is free from all forms of inequality and discrimination.
For further information on QMS Media please visit www.qmsmedia.com.