Program Manager – Mental Health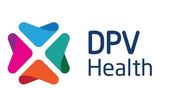 Job Location: Melbourne CBD & Inner Suburbs
Employer: DPV Health Limited
Full time
Epping
Permanent Full Time
Program Manager Mental Health
Opportunity to progress your career
Make a real and lasting impact in our community
Northern Suburbs locations
Seeking a innovative, energetic and person-centred leader who has a clinical background, to assist DPV to evolve our mental health services to benefit our community.
Discover DPV Health
DPV Health is a leading healthcare services provider operating out of Melbourne's northern growth corridor. Our professional staff deliver a wide variety of clinical, community health and wellbeing services.
At DPV Health, we pride ourselves on being inclusive, and actively embrace and celebrate the diversity of all people within our communities. We are passionate about supporting people to lead happy, healthy lives. We are dedicated to working with people from Aboriginal and Torres Strait Islander backgrounds, people with a disability and people from migrant or refugee backgrounds.  DPV Health is a Child Safe organisation, committed to the safety and wellbeing of all children and young people. We are proud to be a Rainbow Tick accredited organisation; dedicated to the continued support for our LGBTIQ+ community.
A little about the role:
The Program Manager – Mental Health is an integral member of the leadership group within DPV and within the Mental Health, Family and Community Directorate.  Currently providing both strategic and operational leadership to Head2Health, adult counselling, child psychology and school focussed youth services, with significant service growth expected in the next few years.  Strategically you will be working closely with the general manager using a co-design approach to highlight the strengths of our team in a new service model and implement changes as required. 
About you:
The incumbent uses their knowledge of trauma informed care and recovery to ensure the provision of high-quality therapeutic interventions that target improved wellbeing, enhanced functioning and mastery over symptoms.  
With a strong focus on teamwork, change management, system improvement and business development, the program manager is well supported by a dedicated group of team leaders who are accountable for daily operations.
You will be responsible for leading improvements in team integration, elimination of duplication/waste, outcome measurement reform, learning and growth of clinical staff as well as contributing to the successful delivery of directorate key performance indicators.
This is a role where your passion and expertise can come together to create a truly defining career opportunity. It is a unique prospect to help us transform the future of mental health and ultimately ensure we deliver a renowned community mental health service. 
To be successful, you'll come from one of the following backgrounds posessing relevant qualifications per the below:
Occupational Therapists:

Registration under the Australian Health Practitioner Regulation National Law Act (2009) with the Occupational Therapy Board of Australia.
An approved Degree from a recognised school of Occupational Therapy or other qualifications approved for eligibility for membership of the Australian Association of Occupational Therapy (Vic.).

Registered Psychiatric Nurses:

Registration as a registered nurse under the Australian Health Practitioner Regulation National Law Act (2009) with the Nursing and Midwifery Board of Australia.
Bachelor Degree in Psychiatric/Mental Health Nursing or equivalent, or, Bachelor Degree in Nursing plus a Postgraduate qualification in Psychiatric/Mental Health Nursing.

Social Workers:

An approved degree in Social Work and eligibility for membership of the Australian Association of Social Workers.
Psychologist

Registration under the Australian Australian Health Practitioner Regulation National Law Act (2009) with the Psychology Board of Australia.  General registration with a clinical psychology practice endorsement.
Applicants who have been team leaders or program managers in clinical mental health services are encouraged to apply. 
The DPV Health Way
The health and wellbeing of our people is at the core of our employee and client experience. All perks are curated with care, allowing you to thrive at work and in all personal and professional pursuits. Knowledge sharing, ongoing learning and development, engagement and recognition are key pillars in our culture and values.
Work-Life Balance: We are well equipped to support a hybrid approach to the future of work. We understand that work-life balance is important and accommodate flexibility for team members wherever possible. Flexible, family-friendly working arrangements and remote work – just ask us!
Health and Wellbeing: We promote health and wellbeing for our people, just like we would for the communities we serve. We provide discounted fitness and health insurance memberships free, on-site vaccinations, and confidential counselling services, just to name a few.
Professional Development – with access to modern, digital eLearning you'll have flexibility of course timing with access to shorter, more customized content. Accompanied by face to face training, your continual professional development is always top of our priority list. A $500 allowance is available per annum, pro-rata for part time colleagues.
Salary Packaging – part of your wage is paid tax free each pay, saving thousands in tax each year!
The fine print
Applications close 14 December 2021.
Successful candidates will be required to undergo a National Police Check, hold a valid WWCC.
Full driver's license and travel between sites is required
If you are seeking a role in an excellent, innovative, and supportive team, in a progressive and growing organisation, we would love to hear from you. Click Apply today!
A confidential conversation is welcomed via telephone – Deb Carrin on 0484 188 242.
DPV Health is committed to the Victorian Child Safe Standards in policy and in practice to promote and protect the best interests of all children involved in our services.
Enquiries: Deb Carrin
Ph: 0484188242
Applications Close: 14/12/2021
To view the position description or submit your application please click the 'Apply Now' button below.