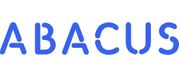 Job Location: Melbourne CBD & Inner Suburbs
Organization: Abacus Solutions
Full time
At Abacus we're proud of our start up background and rapid growth which makes our culture exciting and dynamic.  We're at the forefront of technology for Point of Sales Systems and that means we're leading the way for the hospitality industry.  Our technology is as important to us as our people.  We retain our best employees by nurturing their careers because we know that we grow when they grow.  We're currently adding to our amazing team and are looking for passionate people who love the tech industry and the hospitality industry as much as we do!
We currently have an exciting opportunity for a Product Manager  to join our progressive and innovative team in Melbourne. 
What is the job responsible for:
The Product Manager is primarily responsible for managing the product throughout the Product Lifecycle, gathering and prioritizing product and customer requirements, defining the product vision, and working closely with engineering, to deliver our winning product. The tasks include:
Translating business strategy into product strategy
Owning the product roadmap – JIRA or Asana
Representing the customer (be a proxy) within the development process  
Articulating the product vision  
Managing all aspects of in-life products, including customer feedback, requirements, and issues
Developing and delivering Demo/Training to Sales Team
Monitoring, reporting and improving product performance – (More Proactive)
Writing Product Requirements (What product needs to perform) > Pass on the BA
Ensuring Product is Bug Free by utilizing different methodologies
Providing Update to Stakeholders on Product
To be successful in this role you will have:
MS/BS degree in Computer Science, Engineering or equivalent preferred
Product Management certification a plus
Minimum of 5 years experience as a Product Manager or Product Owner or equivalent
Demonstrated success defining and launching excellent products
5+ years of experience in a job in a similar industry
Excellent written and verbal communication skills
Excellent teamwork skills
Proven ability to influence cross-functional teams without formal authority
Proven ability to develop product and marketing strategies and effectively communicate recommendations to executive management
Solid technical background with understanding and/or hands-on experience in software development and web technologies
Please note, only shortlisted candidates will be contacted