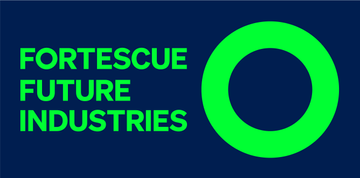 Job Location: Perth CBD, Inner & Western Suburbs
Employer: Fortescue Future Industries
Full time
At Fortescue Future Industries (FFI) we are leading the global energy transition by developing a portfolio of renewable energy and green hydrogen projects.
Our large scale, low-cost hydropower, geothermal, solar and wind assets will support establishment of green energy and green product industries around the world.
FFI is committed to building thriving communities by delivering social, environmental and economic benefits.
Process Safety Engineer
Work Location: Perth
Roster: Monday to Friday
Safety is both a Value and our number one priority and our leaders are focussed on creating a culture that empowers each person to look out for their mates and themselves. We have an industry-leading safety record across our mining operations, and we will strive for zero harm as we develop our international energy projects.
FFI is seeking suitably qualified and experienced candidates for the newly created role of Process Safety Engineer.  The role of the Process Safety Engineer is to work with the Principal and Senior Process Safety Engineer to help to develop, execute and maintain an effective safety Program across FFI's portfolio of projects and to provide Process Safety/ Technical Safety support to projects across the Portfolio. The successful candidate will be responsible for input to the development of a process safety management framework pertaining to renewable energy projects, and to support engagement with internal, community, commercial and regulatory stakeholders.
Key accountabilities will include:
Assist in interpretation of relevant green energy value chain engineering codes and standards for portfolio activities and process safety documentation.
Provide process safety engineering support to projects and recommend optimal solutions to the engineering teams in execution of process safety requirements and to ensure compliance with appropriate standards and policies.
Support assurance activities which ensure process safety standards are applied consistently to all phases of projects
Foster relationships between FFI's Project teams, corporate H&S team and external stakeholders
Support development and roll out of the FFI Process Safety management framework
Required Skills/Qualifications:
Tertiary qualifications in Engineering
3 – 7 years' experience in Energy, Infrastructure, chemical processing or related industry
Safety in design engineering and Process Safety framework development experience is preferable
Experience and understanding of engineering deliverables such as P&ID's, and basic function of unit operations is required
Broad understanding of technical integrity and assurance concepts are preferable
Ability to demonstrate strong digital skills with platforms such as PowerBi, and advanced Excel skills
Excellent engagement skills across all business levels and with both staff and contractors
Candidates must be able to bring a flexible mindset and work within a Freedom driven culture
Our values drive our culture and performance through a strong focus on safety, family and determination. We celebrate and respect people's differences and commit to providing an inclusive work environment. This is an exciting time to join Fortescue.
We encourage Aboriginal Australians and female candidates to apply.
www.fmgl.com.au/jobs-at-fortescue
Fortescue reserves the right to close applications early should a suitable pool of candidates be identified.