Principal Lecturer Electrical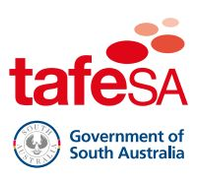 Job Location: Adelaide
Employer: TAFE SA
Full time
TAFE SA is the major public provider of vocational education and training (VET) in South Australia.  Our core business is the design and facilitation of high-quality teaching and learning programs and services to a diverse customer base – locally, nationally and internationally.  We believe strongly in our aspirational vision to become leaders in the provision of educational experiences which model and assist individuals, enterprises, organisations and communities (urban, rural and remote) to build futures that are economically, environmentally and socially sustainable. 
Role Detail
During the performance of their normal role in facilitating education outcomes, the Principal Lecturer is expected to focus upon leadership and qualitative improvements in educational processes and programs.
The Principal Lecturer is accountable to the Educational Manager – Electrical and is required to work as an effective team member within the program. The Principal Lecturer liaises with industry representatives and community organisations, other government departments, external agencies and the general public as required.
You will need to be able to:
Demonstrate your current level of skills, knowledge and broad experience in your specific trade/professional area.
Demonstrate your skills, knowledge and expertise in ensuring workgroup products, services and processes comply with AQTF and RTO registration requirements.
Demonstrate your significant contribution to continuous improvement in workgroup processes, research and strategic direction.
Identify your track record in the provision of advice to institute managers on current and emerging education trends.
Demonstrate your significant achievement in assisting Educational Managers to negotiate extensively with industry, government and other stakeholders on matters that have a significant long-term operational impact.
Must be currently eligible to live and work in Australia.
The successful applicant is required to have or gain a Department of Human Services (DHS) working with children check (WWCC) before being employed which is required to be renewed every five years before expiry. A current DHS child-related employment screening check will be recognised as a WWCC until it expires.
For specific enquiries about the role please contact Andrew Foster-Johnson, Educational Manager on 
0457 526 392 or [email protected]. 
For enquiries about the application process, please contact Ingrid White, Employee Experience Advisor at [email protected].   
Only applications received via IWORKFORSA will be acknowledged. 
Please apply for this position as per the JOB APPLICATION GUIDELINES available on iworkforsa – vacancy number 462952.
Please ensure you address the SELECTION CRITERIA from the Role Descriptor as per the guidelines. 
At TAFE SA we celebrate differences in gender, age, ethnicity, race, cultural background and identity, disability, religion and sexual orientation.  We believe that this approach to diversity and inclusion allows us to attract, recruit and engage the best team from the widest talent pool.  We encourage applications from all communities and we value respectful relationships based on empowerment.
Applications close: 11:45pm 23/11/2021