POWDER COATING TEAM MEMBER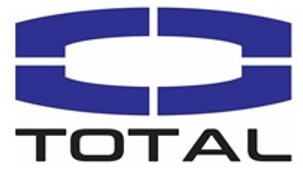 Job Location: Melbourne Eastern Suburbs
Organization: Total Tooling Co Pty Ltd
Full time
Total Tooling Co / Total Precision Products – Croydon South Vic
Total Tooling Co / Total Precision Products is a well-established sheet metal manufacturer located in Croydon South Victoria. The Company has an existing 2 oven powder coating line that is supported by a broad range of laser cutting, brake press and fabrication operations. 
The company has an enviable reputation for the supply of high quality products to a diverse range of customers including automotive, construction, rail, defence and food services.
The company is currently experiencing significant growth and we are seeking an motivated Powder Coating team member to join our company.
THE ROLE
Reporting to the Factory Supervisor, you will support the preparation and/or powder coating of a diverse range of sheet metal, fabricated and machined parts. 
Your powder coating skills will contribute to a manufacturing team that includes specialists in laser cutting, metal linishing, brake pressing, welding and grinding.
ABOUT YOU
Prior experience in powder coating operations, preferably a minimum of 2 years.
An advantage if you can demonstrate understanding of how to achieve an even powder depth across a diverse range of product shapes and weights. 
A strong attention to detail and an expectation of working to deadlines.
PAY and BENFITS
We are offering a competitive wage based on your proven level of skill and experience.
Day shift work with occasional overtime and a 1pm finish on Fridays.
WHEN SUBMITTING YOUR APPLICATION, YOU WILL BE ASKED:
About your right to work in Australia.
About your COVID-19 Vaccination status.
How many years' experience do you have as a Powder Coating team member? 
Provide examples of your diverse powder coating skills
Do you have a forklift licence?