Portsea Golf Club – General Manager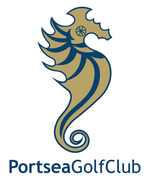 Job Location: Mornington Peninsula & Bass Coast
Employer: WellPlayed Pty Ltd
Full time
Apply your inspiring leadership, business acumen, growth mindset, and your interest in golf, to lead Portsea Golf Club into a thriving future.
Portsea Golf Club has been providing members and guests with memorable golf and social experiences since 1926. 
Set amongst the rolling sand dunes and coastal vegetation, and with spectacular panoramic views across the golf course and Port Phillip Bay, the club provides one of the Mornington Peninsula's best membership, golf, hospitality, and accommodation offerings. The championship 18-hole golf course is outstanding.  The clubhouse provides modern food and beverage; and has 24 boutique-style accommodation rooms (4-star).  The club is well-positioned for growth.   
We are now seeking a new General Manager to lead the club into a thriving future.  You will be actively involved in all aspects of the club and responsible for all operations.  Your priorities will be to develop a high-performing service team; deliver great golf, hospitality, and accommodation services; and drive growth, revenue, and profit from all aspects of the club's diverse offerings.  The role demands a General Manager with a desire to lead.
To be considered for the role you are likely to possess the following attributes:
Inspiring leadership, with a focus on delivering high-quality member and guest experiences by a high-performing service team.
Business acumen, which ensures the efficient and effective operation of the Club, with an emphasis on continuous improvement.
Growth mindset, with a successful record in developing membership, and increasing revenue and profit from hospitality, accommodation, and/or golf (including green fees).
It is essential that you are a friendly, independent and a motivated person, with good communication and personal skills that match the club's culture.  Golf knowledge and/or experience is essential.
If you are currently employed outside the golf industry, and possess the attributes as identified, then you are strongly encouraged to apply.
A competitive remuneration package will be negotiated with the successful candidate, commensurate with the role and your credentials. 
The recruitment for this role is being led by WellPlayed Golf Business Consultancy.  Applications close Friday 3 December. 
For more information, please contact Guy Chapple from WellPlayed on 0417 034 684 or via [email protected]
Use the 'Apply' button to submit your application, including an explanation of how your skills and experience will fulfill the requirements of the role.