Physiotherapist – Full time/part-time available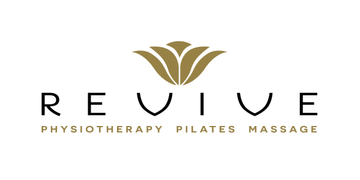 Job Location: Brisbane CBD & Inner Suburbs
Employer: Revive Ashgrove
$80,000 – $119,999 plus bonus
About the business
About the business and the role
Revive has 2 locations (Ashgrove and West End) and we are boutique multi-disciplinary ( physiotherapy/pilates/Exercise Physiology/massage)  clinics.  The clinic has been established for more than 20 years in Ashgrove and one year in West End.  The ethos of our clinics is to create the best possible outcomes for clients through physiotherapy lead interventions and empowering people with the tools they need to have their best possible physical health.  There is a strong emphasis on continuing education and evidence based care.  
Our team works closely together to deliver a blended holistic approach to client care. 
We have in-house gyms and large pilates studios, our treatment rooms are spacious and fully private. s  We are situated in a commercial building next door to a large medical practices and a popular gym (at Ashgrove).  
About the role
Job tasks and responsibilities
We are seeking 2 physiotherapists who are passionate about physiotherapy and working with great motivated clients.  The roles are a mix physiotherapy and clinical pilates teaching/functional movement retraining.  The percentage of clinical work to exercise supervision/pilates  is flexible and negotiable.  Appointment times are generous and clients are not double booked so therapists give clients their full attention during their appointment time.  We offer clients as much time as they require and appointment times can vary from 1 hour to 30 mins depending on the client's needs. 
We have 2 physios with a special interest ans experience in women's health physio at Ashgrove and this role would suit a physiotherapist wishing to work with other Women's health practitioners.  
We support therapists with a special interest in a given area to be able to explore and build on expertise in that area –  we are currently building our Oncology rehab services as an example of supporting a therapist with a strong interest in this area.
Although advertised as a full-time role we can work around your availability.
New graduates are welcome to apply for these positions.
Benefits and perks
Job benefits and perks
The team at Revive is friendly and supportive and the environment non-threatening and welcoming for both clients and staff.  2 hours of mentoring provided each week with lots of opportunity to learn and share knowledge and experience.  We offer full-time staff a monthly massage, we celebrate birthdays and wins together.  A $1000K per annum CE allowance in included in salary package.
We provide opportunity for career progression within the business with pathways to earning up to $120K possible.
Skills and experience
Skills and experience
Experience working in private practice is preferred but not essential.   Pilates training and certification is preferred but not essential.  In-house exercise therapy (AKA pilates)  training is available. We hire on cultural fit as well as technical skills and experience – our culture is very important and we seek team players who bring positivity, collaboration, a passion for physio and client care to work every day.