Personal Support Worker | Casual & Part Time Roles Available | Arcare Seven Hill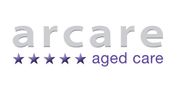 Job Location: Brisbane Southern Suburbs & Logan
Employer: Arcare
Are you looking for a new role as a PSW?
Arcare Seven Hills | Personal Support Workers 

Casual and Part Time Roles Available
Personal Support Workers – Casual and Part Time Roles Available for  Immediate Start
Morning | Afternoon | Night Duty Shifts available – please indicate your preference with your application
Arcare Seven Hills, 41 Griffith Place, Seven Hills  Qld  4170
Job Reference:  774004
Arcare Seven Hills have Casual and Part Time Roles available for experienced Personal Support Workers who can utilise their skills and expertise in this well-equipped, diverse 5-Star Residence! 
Benefits:

Arcare Seven Hills is a new 5-star residence providing the highest quality of care and support for up to 106 clients, including dementia  support with our award-winning dedicated assignments
Commitment to supporting and valuing the wellbeing and contributions of all those involved in the caring relation environment
You will be provided with flexibility, on the job training and excellent employment conditions
Arcare is the largest private residential aged care provider in Australia. We currently have over 40 residences throughout Victoria, NSW and Queensland
Aged care experience is essential – Whilst you require a relevant qualification in Aged Care, we are looking for the right people to join us and build personally meaningful relationships with our residents, their families and your colleagues.
Successful applicants must have:
Certificate III in Aged Care or Individual Support 
A minimum of 1 years' experience in Aged Care
Strong leadership and excellent communication displaying a high level of interpersonal skills
Possess a compassionate, caring and supportive nature
Be relationship centered approach to care and supervision
Have a genuine interest in and respect for the unique personality, history and values of our residents
All applicants are required to undergo a National Police Record Check. Police check is required to be within 6 months of the issue date.
Candidate will be required to have Covid19 vaccine by 15th September 2021
Applying:
If you would like to find out more about how you can become a part of the Arcare team visit our website – www.arcare.com.au/careers and follow the link to apply
  
** Arcare is an NDIS provider – As a mandatory State Government requirement from 1 February 2021, all applicants are required to undergo an NDIS Check – To learn more about this requirement please refer to https://workerscreening.communities.qld.gov.au/