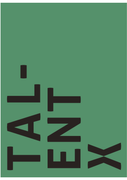 Job Location: Sydney CBD, Inner West & Eastern Suburbs
Organization: Talent X
Full time
You're an absolute wizard when it comes to admin. You love creating procedures, have lists for everything and run everything using calendars. You're the go-to person around the office for information because you're always on the ball. You're a gun with softwares, have an awesome phone manner and always have a great rapport with team members.
You really love admin and organisational work but are sick of stuffy, slow paced office environments. You want a role that gives you more responsibility and a workplace where you feel like a really vital part of the team.
You love the idea of supporting a founder and the team to make them as organised as possible. The founder needs a really strong right hand to help him with things he isn't good at/doesn't have time for: 
Dealing with inbound calls 
Scheduling the team out onsite
Organising the owner's calendar 
Office management 
Sounding board for the owner
Finding new and better ways to do things
This really is a really all-aspects of admin role, and you are the type of person who loves to be needed and be the rock for the team.
This role is for TCA Electrical in Rosebery. They grow year on year and have managed to create a really special company culture. So much so, that one sparky while out on site saw the TCA Electrical team and how happy they were at work with each other that he rang the boss, asked for a job and is now part of the TCA team. (After working with so many owners, this owner really is special, he is funny, caring, smart and loves his customers and team!)
No experience in the construction industry is needed.
If this sounds like you, apply now!