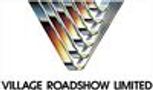 Job Location: Melbourne CBD & Inner Suburbs
Employer: Village Roadshow Ltd
Full time
About Us
Village Roadshow Ltd is a leading entertainment company, offering a multitude of exciting employment opportunities. We operate our core businesses in Cinema, Movie Production, Film, TV, Digital Distribution and Theme Parks. The people at Village Roadshow make it a vibrant, fun place to work and we strive to create rewarding and memorable experiences for our customers.
About the Role
As our new Payroll Accountant, you will generate, analyse and submit Payroll and HR statutory and adhoc reports to the taxation office, state revenue offices, third party providers (such as superannuation funds, unions, novated lease company etc), various VRL Group divisions and departments.
Directly reporting to the HRIS Manager, your accountabilities will include:
Ensuring that all PAYG Withholding, Superannuation, Payroll Tax and Workers Compensation payments and processes are made accurately
Ensuring ongoing compliance with all relevant VRL Group Policies and Procedures, including correct Superannuation Guarantee treatments per summary schedule
Reconcile the payroll results and general ledger posting documents for all payrolls
Ensuring that all relevant leave reports are provided to Corporate and Divisional personnel in a timely manner
Review, reconciliation and clearing of all payroll-related general ledger accounts across VRL group
 What can you bring to the role?
You'll be someone who has comprehensive knowledge of all relevant Payroll-related requirements, eg PAYG Withholding, superannuation, workers compensation, payroll tax and termination payments. Your attention to detail is second to none and you're able to adapt to changes in payroll structures seamlessly.
In order to be successful you'll have:
Detailed knowledge of SAP Payroll and reporting
Professional communication skills with the ability to communicate with all internal & external customers as well as regulatory authorities
Effective time management skills and excellent attention to detail
A continuous improvement focus
In return, we offer a chance to be part of a supportive, collaborative and exciting team and truly have the opportunity to grow and learn from some of the best! And if you are a movie & entertainment buff, there are plenty of exciting employment benefits to enjoy.
We're a fun team in a dynamic environment so if this sounds like you then apply now!