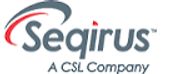 Job Location: Melbourne CBD & Inner Suburbs
Employer: Seqirus
Full time
Come join a company that tackles fascinating problems and find solutions to complex challenges.  With deep expertise in influenza science, our team works on cutting-edge research, pioneering technologies to optimise the manufacturing process and improve the effectiveness of influenza vaccines. We operate as one integrated global organisation, drawing together expert staff from different countries to collaborate. Together, we are working on the front line to protect communities from seasonal influenza and global pandemic threats. When you join Seqirus, you join a team dedicated to making a difference in people's lives. It's a feeling of possibility, creativity, and purpose that inspires us every day.
The Opportunity
Located in Parkville (Australia) and part of the Supply Chain team, we are looking to fill a 8 month fixed term role.  Reporting to the Senior Manager, Operations Planning and working collaboratively across the business, key responsibilities for the Operations Planner (COVID) will include:
Facilitation of weekly commitment meetings with stakeholders across the business to agree on the weekly production plan considering raw material supply, QC and QA activities and with the goal of maintaining a production schedule aligned to the supply plan.
Leading and overseeing the process order management for all assigned work centres to fulfil the COVID production and fill finish schedules;
Supporting the Material Planner in the planning and management of the replenishment process for purchasing materials in support of those schedules;
Managing SAP planning parameters to ensure accurate signals are transmitted to internal and external parties
Working collaboratively with other planners to maintain knowledge of the planned manufacturing schedules across the site and working on strategies and plans to support them;
Communicating status of the plan above site to external parties.; 
This role should have an excellent working knowledge of cGMP to provide support to Manufacturing, Quality Control, Quality Assurance, Procurement.
To be considered for this role, you must possess:
Bachelor's degree with minimum of 3 years' experience preferred or equivalent work experience in a regulated science or pharmaceutical / biotech environment;
Minimum 2 years' experience with SAP;
Experience in creating and maintaining master data (ideally in SAP);
Experience with production planning methodology;
Experience in manufacturing processes and cGMP documentation;
Hands on experience with master scheduling and planning processes;
Extensive experience working with Microsoft Excel for reporting and scenario planning;
In addition, you must:
Be an efficient and effective communicator across all levels of the organisation;
Possess excellent planning and organisational skills and be able to manage multiple priorities in a fast paced and fluid environment;
Be a problem solver with good judgement and initiative to achieve successful outcomes;
Collaborative and customer service focused;
Possess outstanding attention to detail.
If you are looking to develop your skills and shape the health of Australians, please apply with your resume and cover letter, which must address the selection criteria above, and include the reference number R-153103  Applications will close on November 21, 2021.
CSL advises that screening including; criminal history, medical assessment, confirmation of experience, stated qualifications and other relevant checks form a part of the candidate suitability evaluation process.  Where applicable, this applies to current CSL employees. CSL employees must notify their current manager when selected for interview for any advertised internal vacancies.
Important notice to Employment businesses/ Agencies
Seqirus does not accept unsolicited referrals from employment businesses and/or employment agencies in respect of the vacancies posted on this site. All employment businesses/agencies are required to contact Seqirus' Talent Acquisition to obtain prior written authorization before referring any candidates to Seqirus. The obtaining of prior written authorization is a condition precedent to any agreement (verbal or written) between the employment business/ agency and Seqirus. In the absence of such written authorization being obtained any actions undertaken by the employment business/agency shall be deemed to have been performed without the consent or contractual agreement of Seqirus. Seqirus shall therefore not be liable for any fees arising from such actions or any fees arising from any referrals by employment businesses/agencies in respect of the vacancies posted on this site.