NDIS Psychosocial Recovery Coach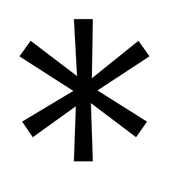 Location: Brisbane CBD & Inner Suburbs
Company: One Good Day Group
Full Time
ABOUT THE ROLE
The position will work across Brisbane including Brisbane North and Inner City.
Work primarily from home and within the community.
Part time and full time roles available, with a minimum of 0.8 FTE (4 days per week). 
The role is to work alongside people with psychosocial disability to access and understand their National Disability Insurance Scheme (NDIS) funding and options, and to plan out the goals they want to achieve. 
This starts by exploring what one good* day means to them, and then one good* week, one good* month and one good* year. 
Working from each individual's plan, we support people to gather the resources and services they need, and use a strong and respectful relationship to support them to achieve their goals.
We enable people to move forward on their own terms. We know life can be a winding road. We focus on being respectful, being consistent, being reliable and being there.
We excel at building relationships, planning and motivating, advocating and navigating the complex services system so that our clients can get the most out of every day.
ONE GOOD* DAY
One Good* Day is a team of mental health and NDIS experts who have come together to provide Recovery Coaching under the NDIS for people with psychosocial disability.
One Good* Day is new, but the team behind it have been working in this space for a long time. 
Our mission is to work with people with psychosocial disability to realise the potential of every new day.
WHO WE ARE LOOKING FOR
We are looking for people with relevant experience and qualifications for a direct service delivery and service coordination role.
This includes lived experience, or experience working in mental health services, experience in case management, support coordination, care coordination and any relevant qualifications across health, social work, disability, mental health, community services, or alcohol and other drugs.
WHY CHOOSE OG*D?
We have great respect for the services and organisations that have led the way and we intend to build on their progress through One Good* Day. We have established a vibrant, lean, and empowering approach to work in a supportive and nourishing environment. 
You will be respected, supported to grow, empowered and encouraged to become one of the leaders in the sector of this unique support type under the NDIS. 
We are looking for enthusiastic and flexible people who will thrive building a modern and exciting service offering to people with psychosocial disability.
We are here to enable the people we support to build and use their strengths to create the lives they want, and as an organisation we are here to contribute to the development and improvement of the whole sector.
www.onegoodday.com.au