Multiple Classroom Teachers – St Mary's Primary School, LAIDLEY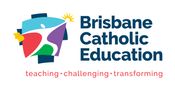 Location: Somerset & Lockyer
Company: Brisbane Catholic Education
Full Time
St Marys Primary School is situated in the Lockyer Valley west of Ipswich and offers families a co-educational pathway to life-long learning. St Marys is situated in a rural community and prides itself on providing quality education for all. The staff and students work together with the Parish Priest, parents and community to ensure that our school continues to be a place where Gospel values are nurtured and individuals learn and grow in a happy and secure environment.
Visit our school website here
We are seeking enthusiastic, motivated and dedicated teachers to join our close knit school community. This is for full time continuing and fixed term positions (one position is a Maternity Leave replacement).
In this role, you will be expected to:
• Ensure that the teachings and values of the Catholic Church form a foundation for learning and teaching,
• Create a nurturing and ordered learning environment which is learner centred, supportive, cooperative and aligned with relevant curriculum policies, documents and practices,
• Collaboratively develop and implement quality curriculum programs and appropriate pedagogy,
• Proactively engage with professional renewal practices to enhance student outcomes, and
• Work with the leadership team, teachers and other staff members in contributing to the professional life of the school.
To be successful in this role, you will be able to meet the following criteria:
• Strong literacy and numeracy practices plus a clear understanding of the Australian Curriculum,
• Effective communication and interpersonal skills,
• Proven organisational skills,
• An ability to work in partnership with colleagues, students and parents/carers,
• Attend in detail to innovative and creative practices,
• An ability to identify and cater for different learning styles,
• Competent at integrating digital technology into a contemporary learning environment, and
• As this position requires classroom teaching of Religious Education, applicants must be Catholic.
For more detailed information regarding the requirements of this position, please see the Teacher role description.
Applicants are required to address these points in the "letter of application" section of the online application form.
To be successful in this role you will: 
have a commitment to and understanding of the ethos and traditions of Catholic Education;
hold current registration with the Queensland College of Teachers; and
be eligible to work in Australia for the duration of the appointment.
Estimated Start Date:  Commencing January 2022
Employment Tenure:   Full Time + Fixed Term and Continuing positions available
Tenure Duration (if "Fixed Term"):  2022 school year
If Part Time, hours and/or days required:
Employment Conditions:   Diocesan Catholic Education Employing Authorities in Queensland Single Interest Agreement

This position involves working with children.  The appointment of successful applicants will be subject to satisfactory employment screening for child related employment in accordance with the law.

Aboriginal and/or Torres Strait Islander people are encouraged to apply.
Contact Person:   Zoe Stewart
Contact Telephone Number:   07 5465 1240
Contact Email:   [email protected]
Closing Date:  30-Sep-2021