Marketing Coordinator (Manager in 12 months)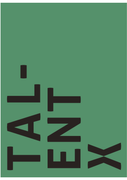 Job Location: Sydney CBD, Inner West & Eastern Suburbs
Organization: Talent X
Full time
You are so good that you pretty much run the marketing department in your current role, but without the title.
You're not necessarily unhappy, but you've been looking for a company that will give you the freedom and responsibility to run a marketing department on your own, create marketing campaigns and objectives and work closely with the founder to take this company to the next level.
This is a marketing coordinator role, although we'd like to see you as a Marketing Manager within 12 months.
You are fantastic at turning marketing efforts into sales/qualified leads. You don't do marketing for the sake of it, you always work towards a specific measurable outcome and work best under specific, measurable, marketing objectives.
You really understand brands, customers, design and copy and how to bring it all together to take any brand to the next level.
You are so organised and structured with calendars, plans and trackers that you put everyone else to shame.
You will be tasked with taking a respected and well-loved coffee brand, Mecca Coffee, https://mecca.coffee/, to the next level with e-comm sales, brand awareness and marketing activities. This company has been going for 16 years and has never done outbound sales because their coffee is so good, they've built their entire business on inbound enquiries/sales. You will be responsible for establishing a high-performing ecomm activity on top of standard marketing activities.
Mecca will be opening an event income stream and working to get their coffee in more prestigious vendors, your marketing efforts will be instrumental in setting this company as the chosen coffee brand in Sydney.  
If this role sounds too good to be true, apply now.