Marketing and Communications Coordinator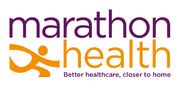 Job Location: Blue Mountains & Central West
Employer: Marathon Health
Attractive salary and generous benefits available
Marketing and Communications Coordinator
Bathurst, NSW
 
Part Time, 45 hours per fortnight
Fixed Term up to 25 November 2022
Maternity relief
The role on offer 
As the Marketing and Communications Coordinator reporting directly to the Team Lead, you will support the Marketing and Communications team to promote Marathon Health's reputation in line with our corporate brand and strategic vision.
This position is responsible for developing, implementing and evaluating communications plans and strategies, with a strong focus on written communications to support brand development and awareness. The role works effectively with a range of stakeholders including staff, clients and journalists to promote outcomes and success stories of the programs we deliver.
The role is well suited to someone with an exceptional eye for detail, who can think creatively 'outside the box' and has a passion for storytelling.
Who we are looking for 
The successful applicant will be someone who meets the following criteria:
Relevant qualifications such as Communications, Media, Public Relations or equivalent. 
Proven experience in developing high-quality, fit-for-purpose written materials
Demonstrated experience in preparing, implementing and evaluating complex communications strategies
Demonstrated experience providing strategic and expert communications advice to a range of stakeholders
Proven understanding of current marketing and communications practices, particularly as it relates to traditional and social media 
Skills and experience in using MS Office products
Capacity to work in a multi-project environment and demonstrate comprehensive administrative, organisation and time-management skills 
Exceptional written and verbal communication and interpersonal skills
Full responsibilities of this role may be viewed on the Position Description found at marathonhealth.com.au/job-opportunities
What we can offer you
Working for Marathon Health will give you purpose and meaning as you'll have opportunities to be heard and make a genuine difference within our organisation. 
We are a feel-good workplace that emphasises staff health and wellbeing as part of our progressive and inclusive workplace culture.
You'll be provided support to excel in your role. Develop your skillset by accessing an annual professional development allowance of up to $1,500, paid study leave, and access to hundreds of free online courses.
We also offer generous leave entitlements and flexible working arrangements as well as the ability to increase your take-home pay by salary packaging up to $15,900 annually.
How to apply
Apply via the SEEK website only
Upload your current Resume/CV and a Cover Letter outlining your suitability for the role 
Applications close at 9 am on Tuesday, 23 November 2021. We wish to fill this role quickly with the right person, meaning that we will review applications as we receive them. If this opportunity appeals to you, please apply by submitting your application as soon as possible.
If you wish to know more about this role, please contact Raechel Nimmo on 0408 294 129, or email [email protected]
Marathon Health is a leading not-for-profit, registered charity organisation based in country Australia with the core purpose of identifying, delivering and sustaining improved healthcare services to people within these communities. 
For more information on who we are, visit marathonhealth.com.au, or follow us on Facebook and LinkedIn.