Manager Retirement Living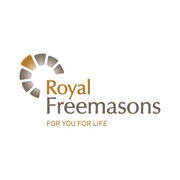 Job Location: Melbourne Bayside & South Eastern Suburbs
Employer: Royal Freemasons Ltd
Full time
Fantastic salary packaging to increase your pay
Option to work a 9 day fortnight, enjoy a work-life balance
Great career pathway into a growth and stable industry
As our new Manager – Retirement Living you will join a passionate operations team that dedicate and deliver a quality experience to Royal Freemasons Retirement Living residents.
You will possess enthusiasm, energy, solid communication, able to manage issues and disputes while working positively and proactively within a team towards shared goals.
We are looking for competitive eagerness to achieve best practice, continuous improvement, and the ability to establish and maintain professional healthy working relationships with people in the course of work.
This role is responsible for managing all day to day operations at Berwick Brae in Berwick as well as supporting and managing smaller establishments Monash Gardens Village, Mulgrave and Boyd Court, Carnegie.
Key Requirements:
Qualification Business or Hotel Management or similar
Preferably experience in Retirement Living or Aged care/or similar.
High level of professional interpersonal communication
High degree of computer and IT literacy, competent in MS Office
Excellent presentation and customer service skills
Understanding of budgets and business financials
Flexible to step in when issues or emergencies arise
Our Relationship Model of Care are focused on each individual resident's needs and choices, via our staff becoming an extended part of the resident's family, by building strong professional and meaningful relationships, with the aim of ensuring every resident has their best day possible.
Benefits:
Salary Sacrifice up to $15,900 -increase your take home income.
Further learning and career development opportunities
Paid Study Leave
Flexible working arrangements
As part of your application you will be asked to complete pre-employment checks.
NDIS Worker Screening Check (includes Australian Federal Police Check)
Royal Freemasons is a NDIS approved provider. As part of the NDIS scheme, employees, contractors, labour hire and volunteers must have a completed NDIS check. This is part of compliance and needs to be completed prior to commencement as well as an International Police Check for those that have lived overseas for 12 months or more within the last 10 years.
Mandatory Vaccines All aged care workers must be vaccinated against Covid-19 and encouraged to receive the Flu-Vaccine, all successful applicants will be required to provide proof of Covid-19 vaccination prior to commencement.
Berwick 3806 VIC