Manager – Group Safety Governance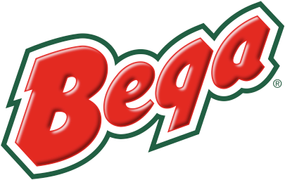 Job Location: Melbourne CBD & Inner Suburbs
Employer: Bega Cheese Limited
Full time
About Us
Bega Cheese Group is home to many trusted and wholesome food brands that are enjoyed in Australia and all around the world. Our growth story of becoming a successful ASX listed company with a turnover in excess of $3 billion and over 4000 employees, is made possible by our values and outward-looking perspective.
If you are curious & creative, invested in not only your own success but also the growth of others, and believe in building the Great Australian Food Company, then you might be the one for us!
The Opportunity & Team
We are seeking an agile and results driven safety professional to join our Operational Excellence team in a Manager – Group Safety Governance role based at our Port Melbourne office. The position will be integral in improving safety performance by developing, implementing, and maintaining the Bega Safety Management System for legislative and internal safety compliance and continuous improvement across the business.
Reporting to our Group Manager – Safety, the role is responsible for;
Setting group safety standards, system requirements and compliance framework, and providing supporting documents and training to ensure the standards can be applied consistently throughout the business.
Writing the group Safety Management System to a high standard and ensuring it is comprehensive, relevant, and targeted for its audience.
Developing, managing, and reporting on an assurance program to audit site compliance with the group Safety Management System. Supporting continuous improvement through gap assessment summaries to improve compliance.
Establishing a group safety critical risk register with a subscription-based model.
Managing one to two direct reports, and coaching and mentoring staff towards the achievement of safety goals.
This role will be pivotal in helping to build a safety culture with a resounding common shared belief that all incidents are preventable.
If you are a strong communicator (written and verbal), methodical, detail-oriented and can build relationships across stakeholder groups, you will enjoy empowering our people to put safety first. If you are experienced in creating positive change management, and take satisfaction in untangling complex issues, you will find this role highly rewarding.
To be Successful in this Role
We look for potential, not only performance. To be successful you will be open about your strengths and development opportunities and prepared to challenge yourself. We value diversity of thinking, experiences, perspectives and listening. Bega people support each other to achieve together.
Additionally, you will have:
Qualification/s in Occupational Health & Safety or other relevant tertiary education
Demonstrated success at designing and implementing a Safety Management System and safety assurance program within a complex supply chain/operational environment
Demonstrated experience in participating within a safety cultural transformation program
An ability to prepare safety documents to a high standard and in line with ISO 45001
Experience leading and managing a small team
High level interpersonal and communication skills, including excellent written language skills
An ability to influence and engage with a wide range of stakeholders
What you can Expect
To be part of a supportive and talented team
Career development and job opportunities
An excellent culture that holds true to company values
An employer that gives back to the communities and charities we work closely with
And amazing employee benefits such as Salary Continuance, Health Insurance subsidy, Flexible Work, Purchased Leave and access to the Employee Assistance Program to name a few.
Applications
We want to learn about you. Send us a resume and a cover letter describing your strengths and how you might apply them in this role.
Applications Close: Tuesday 30th November, 2021
We will accept applications from all people with the right to live and work in Australia.
Recruiters, we appreciate your interest, but we've got this one covered, thanks!