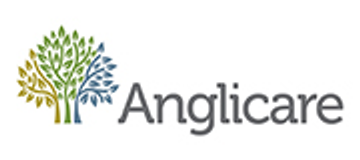 Job Location: Sydney North West & Hills District
Employer: Anglicare
Salary packaging benefits – $15,900 tax free, NFP
*Maintenance Supervisor – Glenhaven Green
*Anglicare – Retirement Living
*Great team, great local opportunity
Glenhaven Green is a beautiful Retirement Village, nestled in Sydney's lovely Hills District situated on Old Northern Road. Do you live locally and are looking for a rewarding role to use your maintenance skills to make a difference? We would love to hear from you!
About the Role
Working closely with the Village Manager and our Property Team, the Maintenance Supervisor will be responsible for the timely completion of all re-active and preventative maintenance duties to a high standard. 
Our team at Glenhaven Green work diligently to deliver quality and effective maintenance for our loved residents and make a positive difference through exceptional service. 
In the role of Maintenance Supervisor, you will develop and implement key maintenance and gardening schedules, guide and support your team with the effective coordination of gardening/maintenance activities, work with contract tradespersons on site and carrying out maintenance tasks as required to support your team.
Key responsibilities (not limited to):
*Develop and implement key maintenance and gardening schedules and ensure maintenance duties are completed in a safe, efficient and effective manner.
*Ensure the lawns, gardens and irrigation systems are well maintained.
*Coordination of external contract tradespersons.
*Coaching and mentoring team members.
*Create a positive team culture in line with Anglicare's values
*Undertake general maintenance and gardening duties as required for the village.
To have an impact in this role bring with you…
Strong and encouraging leadership qualities, with a hands-on team approach. In addition, your focus on resident and stakeholder management, personable communication skills and desire to make a difference in the lives of our elderly residents, will be a great asset in this role. Attention to detail will be one of your key strengths and you will be competent in the use of Outlook and Excel or have the desire to learn new systems.
Skills, knowledge and experience needed:
*Basic knowledge of maintenance and plant used in the building industry;
*Relevant qualification in building/building maintenance preferred;
*Experience in managing property teams highly desirable;
*Current NSW Driver's License;
*Reliable with strong work ethic;
*Alignment with Anglicare's Christian Values and a passion for assisting older people.
Why join Anglicare?
As a Christian organisation, with a heritage of service spanning 160 years, we serve older people and those who are vulnerable or marginalised by providing a range of accommodation, care and community services. We are motivated to transform the lives of our community with compassion.
If you are passionate about working with a committed team, caring deeply about our residents and their needs, all within a Christian environment, we would love to hear from you.
Please apply on our website www.anglicare.org.au. Click on job opportunities > current vacancies and look for our advert in the category of maintenance.
Aboriginal and Torres Strait Islander candidates are encouraged to apply.
Anglicare – Jesus Christ honoured, lives enriched and communities strengthened
Anglicare is committed to ensuring the safety and wellbeing of children and young people and has zero tolerance of child abuse.
Applicants are encouraged to apply as soon as possible as applications may be reviewed prior to the closing date. Closing Date is subject to change without notice.