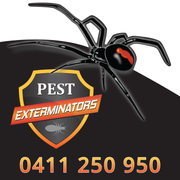 Location: ACT
Company: Newcastle Pest Exterminators
$65,000 – $74,999
About Our Team
We are Growing Fast:
Pest Exterminators have quickly established themselves as the go to for Pest and Termite Control Solutions for homes and businesses across NSW
We have created a great team and an even better culture.
We'd like to find FULLY QUALIFIED Pest Technicians of any sex to fill the role(s) of:
Qualifications & experience
Have a Current Pest Licence
Have Timber Pest Units 8 and 10 (optional)
 
What we want in our Pest Managers?
Must be KEEN
Must be candid – Tell us what you want or what we can do better
Willing to undertake further training (We provide continual training)
Ability to Evolve
Ability to Adapt
Ability to complete tasks efficiently
Must have a "CAN DO" attitude
Tasks & Responsibilities
You will be entering from the ground floor in Canberra. This will give you the opportunity to be part of something that is already big and is growing rapidly. Because you may be the first Staff member in our Canberra Branch, there will be a HUGE opportunity to manage a team and further your career.
Benefits
Fully maintained vehicle provided – You won't have to return your vehicle every day
Fuel Card
Mobile Phone
Ipad
All Tools required to perform duties
Uniform
Excellent Remuneration with plenty of room for growth
Performance Bonuses
We guarantee Professionalism and Confidentiality