Horticulturist Team Leader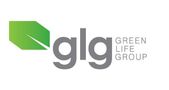 Job Location: Sydney South West & M5 Corridor
Employer: GLG GreenLife Group
Full time
Are you a horticulture enthusiast who enjoys working in the great outdoors?
GreenLife Group (GLG) is a national market leader specialising in the provision and management of landscape, construction and maintenance services to major corporate, government and commercial clients.
GLG NSW is seeking a qualified Horticulturist Team Leader to work as part of the grounds maintenance team, based at Smeaton Grange.
The main duties and responsibilities for this qualified Horticulturist position include, but are not limited to:
undertaking general grounds maintenance duties, ensuring the expected standard of work is maintained at all times;
duties to include, but not limited to: mowing, edging, snipping, weeding, mulching, planting, pruning, sweeping, litter collection, cleaning and/or any other gardening, property or turf related tasks associated with grounds maintenance;
ensuring the safe operation and transportation of vehicle, plant and/or equipment, including performing routine checks.
What we're looking for:
A Certificate III Parks and Gardens;
5+ years' experience in parks and gardens, maintaining horticulturalist assets & general grounds maintenance, including associated plant and equipment;
a current manual driver's licence (MR or HR advantageous);
Construction Safety White Card;
Traffic Management level 2 and First Aid Certificate;
Chemical application licence;
A strong work ethic with outstanding time management skills.
GLG will offer the successful applicant:
A negotiated wage commensurate with experience and skill level.
Uniforms, PPE, safety equipment, tools and machinery will be supplied.
Ongoing horticulture, safety & environmental training.
A flexible and safe workplace.
If you seek a challenging role in our national company where horticulture is the focus of your day, please apply.