High Tech Crime Specialist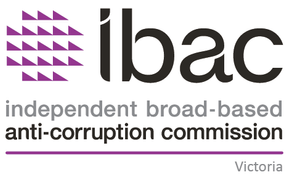 Location: Melbourne CBD & Inner Suburbs
Company: IBAC
As per VPS Agreement.
Leverage your experience supporting Operations with priority projects
Be part of a dynamic, collaborative team making a difference
Values driven, energetic & flexible work environment
About the Organisation
IBAC is seeking to fill a High Tech Crime Specialist fixed term role to deliver priority piece of work in a short time span.
Our vision and reason for being is clear and the number one reason team members join IBAC. A Victorian public sector that actively resists corruption is something we whole-heartedly believe in and work towards. The work is challenging – we expose public sector corruption and police misconduct and they're serious and important issues. Our dedication to fairness and natural justice is clear and tangible.
Our expectations are high; we expect our people to work with sensitive information confidentially and respectfully. We understand that to foster a corruption-resistant public sector, our workplace must be built on integrity.
IBAC's team:
We are a great group of people to work with, but we appreciate that an anti-corruption agency isn't the workplace for everyone.
We work well with individuals who are:
courageous and determined
professional with real staying-power
flexible with a measured and fair approach
trustworthy with a keen sense of duty
About the role:
This is an exciting opportunity for an individual to join the IBAC Operations Team as a High Tech Crime Specialist on a full-time fixed term contract to 30 June 2022.
High Tech Crime is one of two teams within the Digital Forensic & Collections Unit, and is a specialised area dedicate to providing technological support through detailed data analysis and data reconstruction broadly categorised into computer and digital forensics.
Reporting to the Team Leader High Tech Crime, the High Tech Crime Specialist supports investigations into corrupt conduct investigations by examining the technological elements of criminal activity. The High Tech Crime Specialist is responsible for analysing and reconstructing digital evidence, researching emerging technology and practices regarding computer and network vulnerabilities, data hiding and encryption and preparing reports on their analysis and findings.
The High Tech Crime Specialist provides support to investigations internally within IBAC and through partnerships with external government departments and agencies. The role works autonomously and within multi-disciplinary teams and provides exceptional service to its internal and external stakeholders.
The High Tech Crime Specialist has significant experience in data analysis and forensic investigative techniques, contemporary knowledge in sophisticated technology tools and information management principles to help investigate corruption complaints.
Duties include:
Provides technical advice to internal and external stakeholders and participate in the search, seizure and preservation of digital evidence
Adheres to proper evidence custody and control procedures, documenting procedures and findings in accordance with technical standards ISO/IEC 17025 R
Researches emerging technology and maintain proficiency in tools, techniques, countermeasures and trends in computer and network vulnerabilities, data hiding, and encryption
Prepares concise and accurate forensic examination reports based on the findings from the analysis of digital evidence
Appears as a witness in a court, examination or proceedings and give relevant and objective evidence obtained through the analysis conducted during the process of an investigation
We are looking for candidates with the below capabilities and qualities:
Experience in Information Technology and a thorough knowledge with multiple scripting and programming languages such as Perl, Python, PHP, MySQL and/or Visual Basic.
Collaborative team player with an agile and flexible can-do attitude
Strong communication skills, both verbal and written
Excellent interpersonal skills and stakeholder management within a complex environment
Ability to conduct all duties with impartiality, honesty, and professionalism
Apply now:
To apply through our recruitment partner Slade Group or to review the Candidate Information Pack including a detailed Position Description click 'apply'. Your application should include a cover letter and a resume no longer than 5 typed pages (in Word format).
Applications Close 30 September, though early application is strongly encouraged.
At IBAC, we are committed to bringing together people with differing perspectives, lived experiences and skills to make choices that reflect our integrity and community, and to creating an inclusive work environment for all.