Head of Marketing and Communications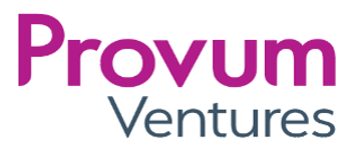 Job Location: Wollongong, Illawarra & South Coast
Employer: Provum Ventures
Full time
About Us
Provum is a venture building fund. Our mission is to improve the quality and length of life of all Australians, whilst making a positive social impact.
Our portfolio of ventures impacts the lives of over 8,500 individual Australians every thirty days via the coordination and delivery of more than 130,000 unique sub-acute healthcare appointments.
We scale ideas into sustainable ventures that generate long-lasting and meaningful change. 
What are we looking for?
We are currently recruiting for a Head of Marketing and Communications, who will be responsible for overseeing the overall Provum brand strategy. This role will also be intimately involved in developing and executing the brand strategies of the firms in which Provum holds an investment stake. This is a hands-on leadership role that is integral to the continued growth of the business.  
The successful candidate will be someone who buys-in to the vision of Provum Ventures and is motivated by the opportunity to deliver a positive social impact.
Skills Required
The perfect fit for this role is someone who has prior experience in a marketing or advertising role, with social media branding experience. A solution-focused and proactive professional who stops at nothing to deliver an exceptional experience to our diverse array of stakeholders. 
In addition, our successful candidate will be a professional who has the ability to work autonomously, is an expert multi-tasker and has excellent organisational skills. 
Your skills will include, amongst others:
Development and implementation of marketing and communications plans
Managing brand and campaign orientated marketing and media activities
Effective team/stakeholder management across marketing and event programs
Management of third party creative, media and production partners
Management of public and media relations
Excellent written and verbal communication
Excellent project management skills
Proficient database management
Ability to problem solve
Proficiency in Microsoft Office
Proofreading, working accurately with close attention to detail
Basic understanding of graphic design and art direction principles