Graduate Physiotherapist – Kieser Mont Albert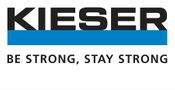 Location: Melbourne Eastern Suburbs
Company: Kieser
Full Time
Don't get locked in the treatment room for your career!
To step inside Kieser, is to step inside a clinic which looks very different to most private practice!
Combining physiotherapy and a clinical strength training facility, you will provide hands on physio as well as specialised strengthening programs for injury rehab, improved health and better sporting performance.  
We take an active approach to rehab and prehab of all musculoskeletal injuries.  You will work alongside exercise scientists and exercise physiologists in a dynamic and lively environment.
Our facility is different to most private practice with an extensive training floor including our proprietary raft of clinical strength training equipment.  This is where sports-style rehabilitation is made available to the general public.  Consequently, much of your day will involve active training -meaning you work in close quarters with colleagues and other clients.  Break the shackle, get out of the treatment room!
What we are looking for?
We are looking for a graduate completing their degree this year to join our established team at Kieser Mont Albert and develop their career.  Being a growing company we have great opportunity for career progression and are always looking for the next generation of leaders. 
We have a culture of rewarding performance and investing in our staff.  We offer regular professional development as well as an external allowance for PD for all staff.  
We are looking for someone:
Finishing their degree this year with an intended start date of Jan or Feb 2022.
Ability to build a strong client case-load.
Strong work ethic and commitment to clinical excellence.
Excellent communication and interpersonal skills.
Has an interest in strengthening and conditioning to positively affect patient outcomes.
Enjoys positive cultures.
Likes to smile!
View our website to find out more:
http://www.kieser.com.au
Our remuneration packages include a significant base salary as well as commissions.  All of our physios are employed on a Full Time basis attracting all the standard benefits – no contractors here!
Apply today if you wish to work with a dynamic group of young, vibrant Physiotherapists, Exercise Physiologists and Exercise Scientists.
Please submit your CV with a covering letter to the following:
Declan Callahan, Principal Physio.