Gaming Service Manager/ Relief Duty Manager Level A +50%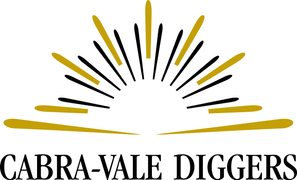 Job Location: Sydney Parramatta & Western Suburbs
Employer: Cabra-Vale Diggers
Full time
Gaming Service Manager/ Relief Duty Manager Level A +50%
About Us
The Cabra-Vale Diggers Group is recognized as one of the top performing Registered Clubs in New South Wales, with locations at both Canley Vale and Campbelltown. Cabra-Vale Diggers Group is entering into an exciting new era with a development of the site to include a Novotel Hotel, underground car park, function and conferencing rooms and extensive food and beverage areas.
About the Role
To be part of this change, the Club is seeking an experienced and professional leader with front line experience to fill the position of Gaming Service Manager/Relief Duty Manager.
As a Gaming Service Manager, you are responsible to supervise all Gaming staff on your shift maintaining optimum service standards and customer satisfaction.  We are looking for someone who will be responsible to professionally lead the Gaming floor staff with a hands-on approach and will be required to work Morning, Mids and Night shifts.
To be successful in obtaining this role you will need the following:
Passion for training & developing front line staff in all aspects of service.
Highly Desirable to have strong operational experience in hospitality (Gaming, TAB, Keno and beverage)
Experience in People management skills specifically regarding performance management and emotional intelligence.
Have effective verbal and written communication; specifically report writing. 
Demonstrated competence in all frontline positions and be willing to step in to assist as needed
Previous experience in a duty manager or relief duty manager role in a registered club 
Available to work 7 days a week on a rotating roster of mornings, afternoons, nights, weekends and public holidays at either Cabra-Vale Diggers or Campbelltown RSL;
Remuneration is under the Registered and Licensed Clubs Award Manager Level A + 50%.
Please Note: Only shortlisted applicants will be contacted. Thank you for your understanding with this decision.