Full-Time Security Officers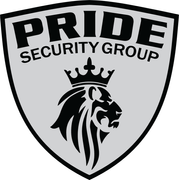 Job Location: Sydney North West & Hills District
Employer: Pride Security Group
$35 – $49.99 per hour
Pride Security Group is currently recruiting Security Officers for its Sydney operation.
Full-Time and Casual positions are available now. Individuals with police, military or prior patrol experience are strongly encouraged to apply.
Key Job Benefits
● Award pay rates
● Varying shift lengths
● Weekend, and weekday hours available.
● Be part of a team of professionals with a sense of pride in what they do
● Long term career development and progression opportunities
Prerequisites
● Current NSW Security Licence
● Current Driver's Licence
● Current First Aid Certificate
A company uniform is supplied to all staff. 
If you are looking to join a company that is delivering ground breaking security services, and has pride in every part of our organisation apply through Seek or forward your resume to: [email protected]
NSW Security Master License Number: 000 105 903