Front of House Supervisor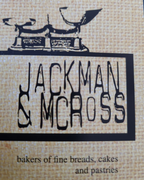 Job Location: Hobart
Organization: Jackman and McRoss Bakery
Part time
Jackman & McRoss Battery Point require a  Front of House all rounder to lead the way though a busy summer and beyond. This person must have:
Good solid waiting skills. Multi plate carrier, and used to table service in a busy cafe environment.
Experience in food handling skills and knowledge.
Barista skills… however, this is NOT just a barista job!
A level head for service under pressure.
Learn to open and close the bakery.
Adept at prioritizing tasks.
Lead a team by example.
Must be trustworthy.
Communication skills for customer service & the team.
Available weekends/early mornings.
Till reconciliation experience & basic computer skills.
THIS IS A HANDS ON POSITION!