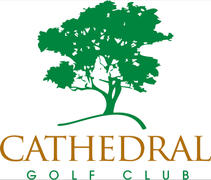 Job Location: Yarra Valley & High Country
Organization: CATHEDRAL MANAGEMENT PTY LTD
Full time
Cathedral Lodge & Golf Club
Established in 2016 Cathedral Lodge & Golf Club was inspired by a vision to create something truly unique in Australian Golf. 
Since inception, the club has grown into a home away from home for our members, one of good fellowship, enjoyment and a family centred approach to golf and recreation. 
Cathedral Lodge & Golf Club has been true to its vision in providing a limited, invitation only, family membership model. A membership provides access to a world class course, an exceptional golf program that encourages passion and development of the game of golf among members, families and guests. In addition to this, we offer curated dining experiences and events, highly differentiated activities, and high-end country club facilities. 
The role 
The club is currently seeking to appoint an experienced Food & Beverage Manager. The purpose of the Food & Beverage Manager is to run the day to day operations of our unique dining experience. This includes overseeing and training FOH personnel, procurement of beverages and accommodation offering, development and refinement of dining facilities and service standards, and managing the overall food and beverage experience on and off course. 
Set in the stunning Murrindindi Shire, two hours from Melbourne, this is an incredible opportunity for someone looking to live in the fresh country air and enjoy all that nature has to offer. This is not only a wonderful work opportunity but also an amazing lifestyle change. 
The Cathedral vision brings the 5 star service and US country club model to Australia, offering our members and their guests a truly memorable experience each and every time they visit. Our team go above and beyond to ensure that every visit is special. The high season generally runs from Oct – May (we prefer full time, but we could consider seasonal staff, own transport is a must.
Key attributes 
INNOVATION: planning and executing refined dining experiences, attention to detail in all aspects of service and concierge 
EXPERIENCE: demonstrated success in recruiting, engaging & motivating direct reports to continuously deliver the highest quality service 
LEADERSHIP: fostering and developing an inclusive high-performance F&B department 
OPERATIONAL EFFICIENCY: management of back-office F&B functions, procurement, inventory control, stocktake and process improvement 
 An appropriate remuneration package will be negotiated with the successful candidate and will be commensurate to the role.